This post was most recently updated on July 17th, 2021
Hello & Welcome to Fantail Valley Homestead
My name is Dana and I am chief cook and bottle washer around here.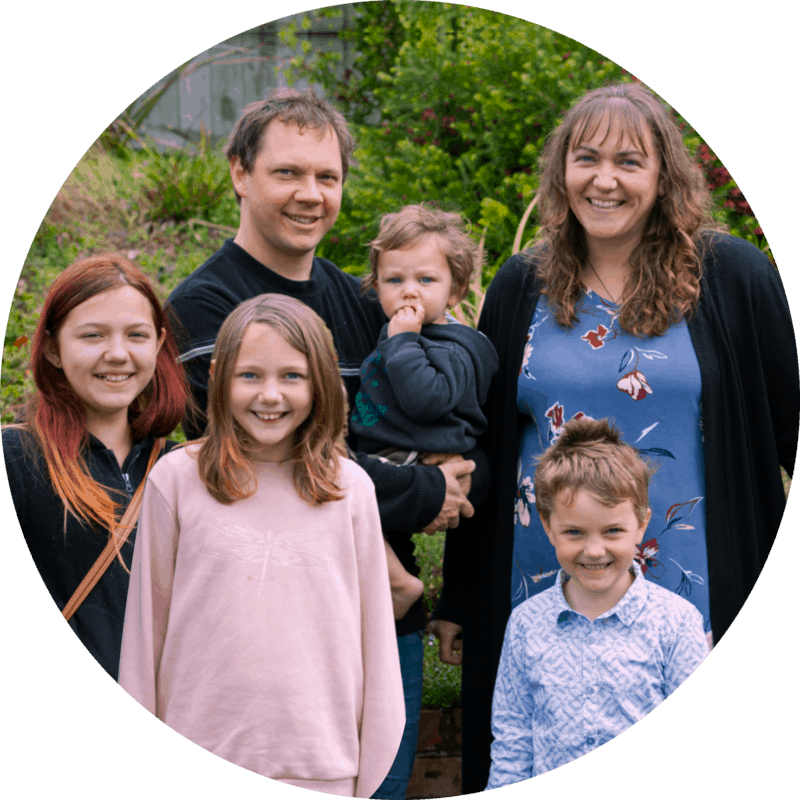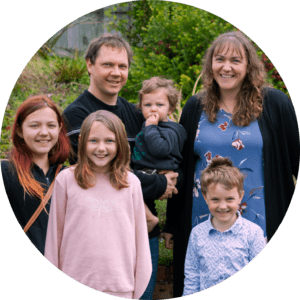 I am a homesteading, homeschooling mama of two darling girls and two wonderful little boys.
I love to cook, garden, paint, craft, knit, read and generally live the good life. On the weekends I still have a "normal" job as a nurse in the city hospital. But during the week I homeschool the kids and generally run the homestead.
We are a family of 6 on an amazing adventure homesteading in New Zealand.
Wait, aren't you called Piwakawaka Valley?
Yes, and no. Our farm is still called Piwakawaka Valley, however, we have found that the name is tricky to remember for many, so we have expanded our name to include Fantail Valley Homestead.
Where did the name Piwakawaka Valley come from?
The name Piwakawaka Valley is a reference to the many little Piwakawaka (Fantails) that populate the gully on our property. They are darling little birds, so very friendly and sweet.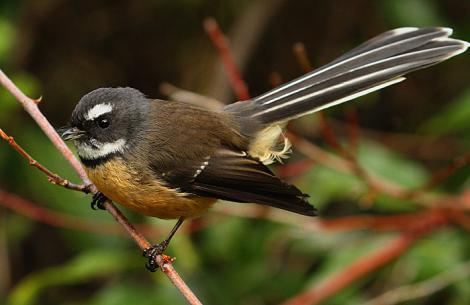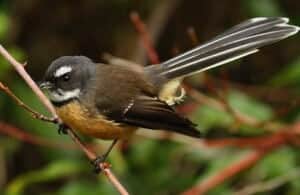 What are our plans?
We have built a rustic house out of a tin farm shed, and we are slowing building a homestead and garden, complete with animals. Hopefully, we will retire from city life as soon as possible. You can read how our story started here.
And you can follow our adventures on youtube here or odysee here
What is it like homesteading in New Zealand?
New Zealand is a beautiful country. Piwakawaka Valley Homestead is on the coast and I can see the sea from our lounge.
With the coast comes the changing weather and the wind. So much wind.
Homesteading in New Zealand is quite common. A lot of our country is still farmland, with quite a few 'lifestyle' blocks of 3-15 acres.
Our cities are generally small, our closest is only 120k people, which is perfect for us. Big enough to be well resourced, but small enough that you can drive from one side to the other in 20 minutes.
If you would like to follow along with our homesteading in New Zealand adventures – Join our Fresh From the Farm Newsletter. It is full of tips, tricks and recipes hot off the press once a month.
Not sure what to read next?
Here are our latest posts:
Save
Save