This post was most recently updated on January 26th, 2021
Do you dream of being self sufficient? Or of growing your own food, but everything you plant just shrivels and dies?
Do you want to start a garden but barely know one end of the garden fork from the other?
Does the fear of tainted and industrially produced food worry you?
Or are you concerned about what you and your family would eat if there was a massive disaster?
Do you feel the pull of an honest day's work and the promise of a bountiful harvest?
Imagine being able to serve up your friends and family fresh organic produce, every meal, that came right out of your own backyard.
Can you feel the freedom that would bring?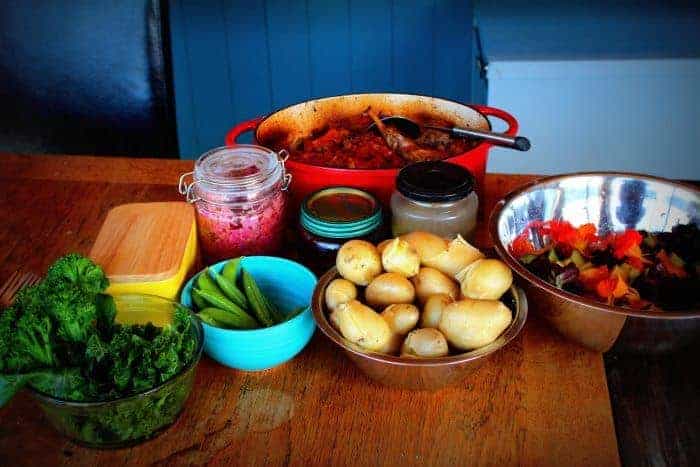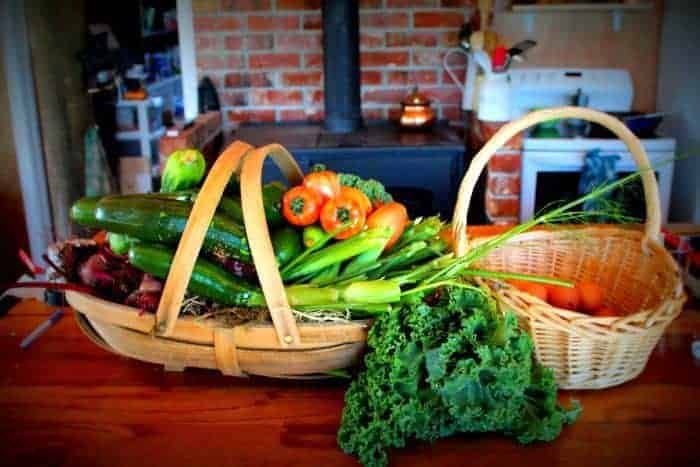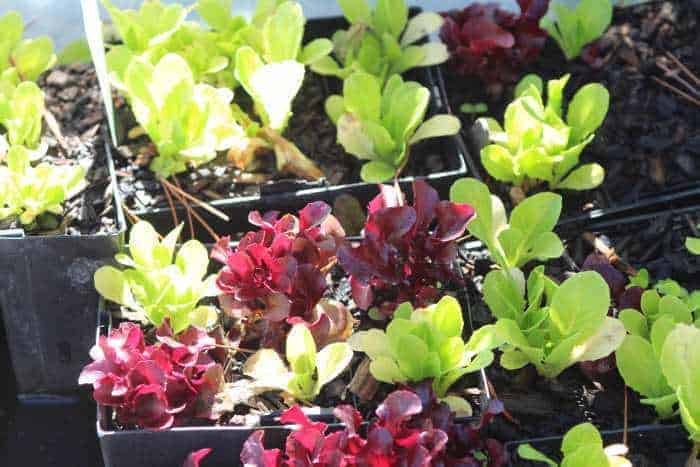 I Have Discovered A Brilliant Way to Garden
I grow a massive, productive garden that feeds our family of 5 year round, in less than 2 hours a week,
and you could too!
I have developed a method of gardening that really does work, and I want to show you how!
The Productive Gardener 52 Week E-Course
Not only do you get our eBook The homesteaders guide to seasonal eating, but you will also get timely emails from us twice a month talking about what you should be doing in your garden, and you have email contact with me personally to answer your gardening questions as they arise.
No longer will you have to pay someone else, or rely on someone else to feed your family.
You can take control of what you and your family eat.
Southern Hemisphere:
$120.00Add to cart
Northern Hemisphere:
$120.00Add to cart
When I was first married, I loved the idea of an organic, productive garden. But we both worked full time and we were building a house, and we just didn't have time.
At least that was what I thought, before I discovered that with the right techniques, I didn't have to spend much time in the garden at all.
In fact once I had worked out a system, all the garden took was 2-3 hours every other Saturday, and sometimes even LESS! And we had so much food!
So-cheap-it-was-nearly-free food!
With my techniques you will save so much money, and be able to eat healthy, organic food that you grew!
Would you like to know how I managed to feed us almost year round, only spending a few hours a fortnight in the veggie patch?
I will show you how to succeed in our full 52 week e-course
Review: I have taken a lot of course but this one blows them away! The Productive Gardener E-course is the most detailed and thorough course I have seen. It covers everything gardening and in wonderful detail! It doesn't matter what zone you're in, what time of the year it is or where and how you do your garden, this course fits everyone's situation! Both "newbie" and "seasoned" gardeners can benefit from this one! Great job from Piwakawaka Valley! – AnnMarie Lewellyn
Review – "I consider myself to be a beginner to intermediate gardener, and I live in an area with a short growing season at high altitude. Dana's course was of incredible benefit to me! She covers EVERY thing to know about gardening wherever you happen to live, and how to solve issues specific to where you are too… Dana breaks down the course into seasons, then into weeks within the seasons, which gave me a great guideline for what I need to be doing and when I should be doing it… I can't even list every thing I learned in this course!

If you want to become a better gardener, then this course is for you. If you already have some experience, but feel you have some "holes" in your knowledge (like me), then this course is definitely for you. One other thing I loved about the course is that it's spread out in bite-size pieces, so it's not overwhelming. What happens with me is I'll buy a book, and literally everything is there—but I get lost in ALL the things I need to do. With Dana's course, this didn't happen. This is a pretty long review of the course, but I seriously think it's a great course to take and well-worth your while!" – Heidi Villegas
Southern Hemisphere:
$120.00Add to cart
Northern Hemisphere:
$120.00Add to cart
I know, I can hear your worries:
❗ I don't know where to start.
❗ I don't have time.
❗ It costs a lot to set up a garden.
❗ I don't have room anyway.
______________________________________________________________
What if none of that were true?
What if I can show you how to grow food to feed your family for as little as 1 hour per week?
For very little money, and you don't need acres of land either?
The Productive Gardener is a full 1 year e-course. It will guide you step by step to plan, build and grow a productive garden in just 2-3 hours per fortnight!
All of this freedom can be yours!

You will receive immediate download of The Homesteaders Guide to Seasonal Eating, then they email support will begin.
In the initial week you receive daily readings and tasks to help you plan your new garden.
Then comes The Big Weekend where you dedicate 2 full days to get your garden built, set, and ready to plant.
Throughout the following 51 weeks you receive fortnightly (every two weeks) lessons. These guide you through how to plant and harvest your garden for a full year.
You get simple chores to do in the garden for that fortnight, plus a list of plants that are good to plant that specific week, tailored to where you live.
Learn how to:
build a successful compost pile
grow green manure
make organic bug sprays
AND much much more.
You also get admission to our exclusive Facebook group for daily support and discussion should you need it.
Sign up now for The Productive Gardener and learn how to grow a garden in small, achievable steps.
For only an easy, affordable $120 for 12 months, you will be able to grow hundreds of dollars worth of fresh, organic produce in your own backyard!
Don't delay, you can do this! Learn a life skill that you won't believe you ever lived without.
Review: "Dana makes gardening so simple. This course introduces sustainable gardening in bite-sized two-week instruction sets. The frequent regular emails are a great way to stay on track throughout the year. You only receive the instructions you really need, meaning you'll spend less time researching and more time actually gardening and eating your homegrown food.

Planning and planting your garden is a snap with Dana's to-the-point crop selection and plant spacing instructions. She'll show you how to keep your garden free of harmful chemicals. You'll also become familiar with organic gardening concepts such as companion planting, pollination, and permaculture.

The best part of this course is that you'll have direct access to Dana. She provides individualized email support throughout the year for your questions. If you dream of growing your own food but don't know where to start, this course will help make your first year of productive gardening a success. " – Mary Jane

Over the course of 52 weeks you will learn:
What plants grow well in your area
How much of each type of plant you should grow
What to plant each week to ensure a continuous supply over the growing season
What small tasks to do each fortnight to keep on top of your garden chores
How to design and begin a garden
How to successfully buy plants and grow from seed
What tools and equipment you actually need, and how to source them cheaply
How to compost
Companion planting
Growing potatoes
Controlling pests naturally
Manure – what to use/where to source it
Harvesting and storing your harvest
How to use crop rotations successfully
Taking Cuttings and Grafting Fruit Trees>
Resilience in the Garden
And Much More!

Do you want a sneak peek?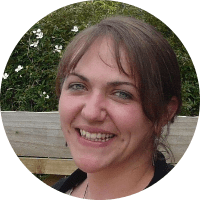 About Your Tutor
Hi! I am Dana. I am a homesteading, homeschooling mama of 4 little monsters. We live in the south of beautiful New Zealand on 10 acres. I have been growing my own food since we got married in 2005 and I have learned a good few things along the way!
After years of not having enough time to garden, I have developed some fantastic methods to ensure a productive but very low maintenance garden. I am so happy to share these tricks with you!

How long do I have access to the course?
How does forever sound?? The lessons are sent to your inbox, so as long as you do not delete them, you will have access to them forever!
It is a 52 week e-course, so you will get fresh lessons for the whole year. This is to ensure that you get plenty of support getting your garden off the ground.
How do I access the course?
All the lessons are sent directly to your email inbox.
What is your refund policy?
You may request a refund within 30 days of your purchase. When requesting a refund, you must provide proof that you've completed the modules and made steps to implement the plan.
The course will only yield results if you put in the work and implement the strategies described. We are confident that if you follow through and complete the work, you will grow an amazing garden!
What is the format of the course?
The course is all text based emails. This makes it easy to access wherever and whenever you please.
Can I just find all this information online?
Possibly. But what you won't find is the information in a succinct package, delivered to your inbox regularly. You also will not find the experience, tips and tricks that I have learned over the years executing these techniques.
I have a different question…
If you have a question that I have not yet answered, please send me an email via [email protected] and I will answer it personally for you.

✅ You will have a productive garden.
✅ A greater knowledge about how to grow and tend a garden.
✅ Save hundreds on your grocery bill.
✅ Enough food to share with friends and family.
✅ An effective plan to grow plants that work for your zone.
✅ Food to preserve and store away for the winter.
✅ Organic food that you like to eat, grown in your own backyard.
✅ Reassurance that you can look after yourself and your family if disaster strikes.

Southern Hemisphere:
$120.00Add to cart
Northern Hemisphere:
$120.00Add to cart