This post was most recently updated on January 12th, 2021
Artisan Bread – The Art Of Sourdough
** All Prices are in NZ Dollars, see here for the latest exchange rate. **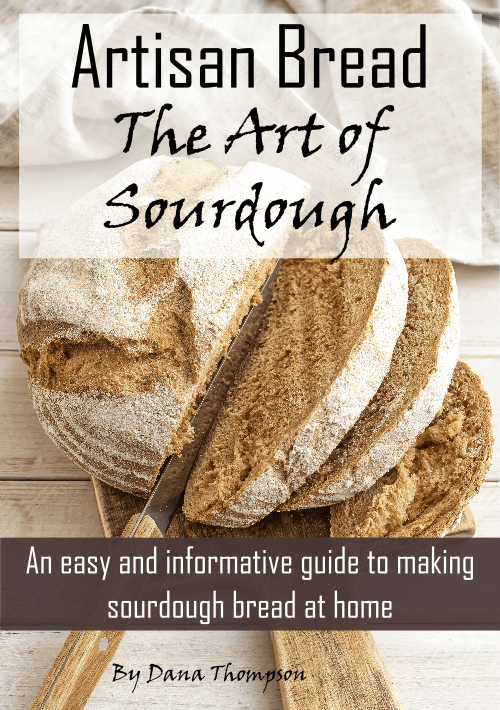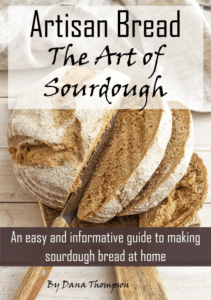 A 45 page ebook covering all aspects of making and cooking sourdough bread. Beautifully presented, and packed full of useful information.
Artisan Bread – The Art of Sourdough takes you right from the beginning
how to make a sourdough starter
how to cook a loaf to get an awesome crust
how to care for your starter and it even has a troubleshooting section.
There are several delicious recipes included, who knew you can use sourdough for more than just bread!
$10.00Add to cart
Benefits to Sourdough Bread
We make sourdough instead of instant yeast for several reasons:
* Amazing taste and texture.
* Easier to digest.
* Neutralizes phyates and anti nutrients in grains (1)".
* Super cheap to make.
* Contains beneficial bacteria and yeast strains
* The bread naturally stays fresh, longer.
* Preserving traditional methods.
* Did I mention it is DELICIOUS?
What others say about the book:
"Very informative and really helpful" – Sue
"Beautifully presented and easy to read, thank you!" – Beth
"Practical and easy to follow, the trouble shooting section saved my starter too." – Roxanne
"I never knew you could use sourdough for things other than bread! The recipes are really nice" – John M.
What is included:
Introduction to Sourdough
What is it and How does it work?
Benefits to Sourdough Bread
Starters
What are they
Bought, inherited or make your own?
How to make your own starter
Activating the starter
Feeding
Storing
Short term storage
Long term storage
Rehydrating/reactivating
Hydration
Switching from one type of flour to another
How to Use Kefir as Sourdough
The Basic Principles of Working with Sourdough
Time
Flours
Equipment
Measuring
Dough
Mixing
Kneading
Proofing – long vs short
Baking Artisan Loaves – getting a good crust
Ratios
The Loaf – how to make a basic sourdough bread
Troubleshooting
Free-Formed Sourdough Loaves
Baking/cooking
Starter Issues
How Altitude Affects Sourdough Baking
Tips and Tricks
For a More/Less Sour Sourdough
How to Adapt Any Recipe to Become a Sourdough Recipe
5 Tips for Working with Traditional Sourdough
Recipes
White Loaf
Easter Bread
No Knead Wholemeal Bread
Tortillas, Naan and Turkish Wraps
Spiced muffins
Waffles
References
$10.00Add to cart