This post was most recently updated on April 27th, 2020
Nothing beats the tasty treat of a sourdough pizza base! Today is a yucky, rainy, go-nowhere sort of day. We have the fire on, and some kids movies playing on the telly.
Please read: This information is provided for educational purposes only and is not intended to treat, diagnose or prevent any disease. We encourage you to make your own health care decisions in partnership with a qualified health care professional.
This post contains affiliate links, this means at no extra cost to you, we make a commission from sales. Please read our Disclosure Statement
What a perfect day for pizza picnic on the floor! Sourdough pizza bases are my hands down favorite for this kind of thing.
Pizza makes a fantastic lunch as it uses very little of anything, and you can top it with whatever is in the fridge.
We had an excess of goats milk because there is only so much a family can get through in a day. So I used most of what was in the fridge to make a half batch of mozzarella cheese. Perfect for our pizza plans!
We keep our sourdough starter on the bench, and I keep it well fed, so it was ready to go this morning.
My 8 year old took it upon herself to make this pizza dough, she really loves making bread!
If you would like more information about sourdough, including how to make your own sourdough starter, grab our Artisan Sourdough ebook here.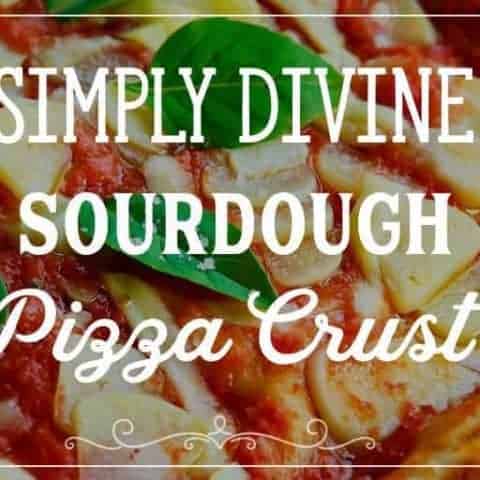 Quick and Easy Sourdough Pizza
Total Time:
2 hours
30 minutes
Sourdough pizza has a fantastic chew factor, and tastes fabulous. Roll it out thin and get it crispy, or keep it thick and have it doughy - it is totally up to you!
Ingredients
1 Cup Active Sourdough Starter
4 Cups White Flour
2 teaspoon Salt
1 1/2 Cups Milk or water
Instructions
In a pot warm the milk or water to blood temperature - this just gives the dough a head start raising as it warms the heat of the dough.
In a bowl, combine all the ingredients at once.
Knead just enough for it all to come together.
Press or roll out onto a line tray. I like to do one big oblong, tray-sized pizza.
Leave somewhere nice and warm to rise for 1-3 hours depending on time constraints.
Top with your favorite toppings. Don't be skimpy!
Bake at 200C/400F for 20 minutes.
Have you made sourdough pizza? What is your favorite pizza base recipe? Tell me about it in the comments below!
Please pin and share!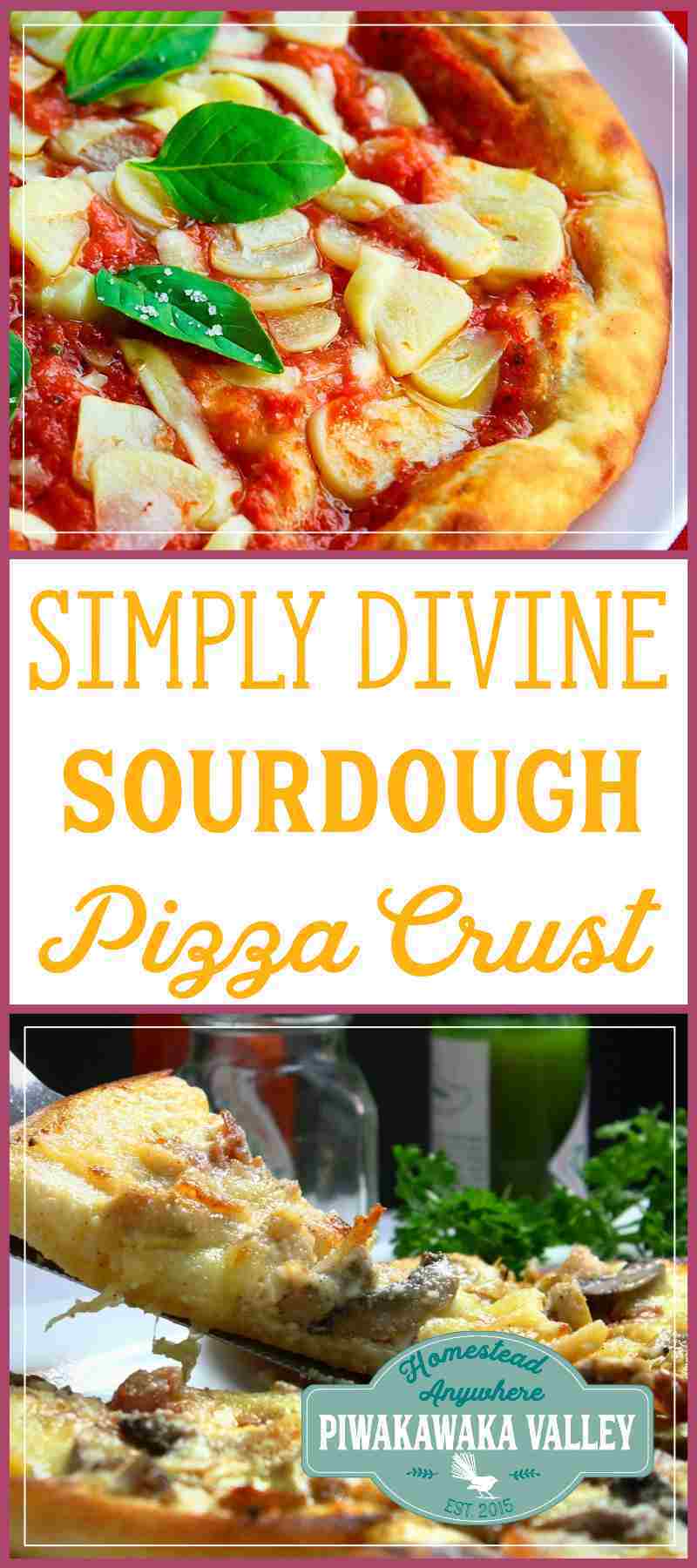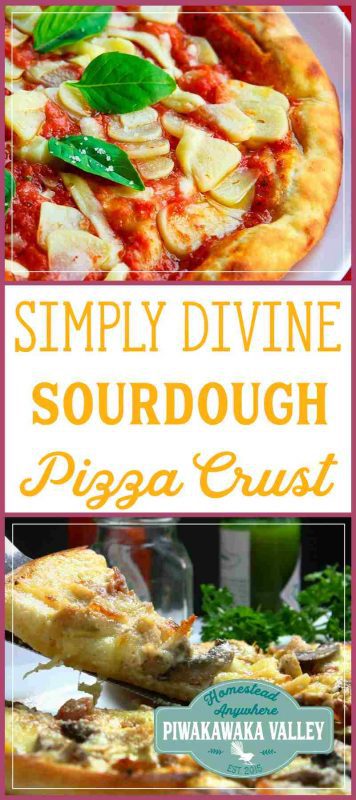 [wpurp-searchable-recipe]Quick and Easy Sourdough Pizza – Sourdough pizza has a fantastic chew factor, and tastes fabulous. Roll it out thin and get it crispy, or keep it thick and have it doughy – it is totally up to you! – Active Sourdough Starter, White Flour, Salt, Milk or water, , In a pot warm the milk or water to blood temperature – this just gives the dough a head start raising as it warms the heat of the dough.; In a bowl, combine all the ingredients at once.; Knead just enough for it all to come together.; Press or roll out onto a line tray. I like to do one big oblong, tray-sized pizza.; Leave somewhere nice and warm to rise for 1-3 hours depending on time constraints.; Top with your favorite toppings. Don't be skimpy!; Bake at 200C/400F for 20 minutes.; ; – – Main Dish – Cook – Sourdough[/wpurp-searchable-recipe]