Gluten free cookies are renowned for being chalky, crumbly, dry and gross. I have a few gluten free cookie recipes that work with a gluten free baking mix, but if I want a real treat I make these Gluten Free Chocolate Chip Cookies.
I have been gluten free for several years now, read here to discover my gluten free journey.
Please read: This information is provided for educational purposes only and is not intended to treat, diagnose or prevent any disease. We encourage you to make your own health care decisions in partnership with a qualified health care professional.
This post contains affiliate links, this means at no extra cost to you, we make a commission from sales. Please read our Disclosure Statement
Almond flour cookies have an amazing "chew" factor that most gluten free cookies are lacking. Adding some chocolate chips to the almond cookies makes a combination that is amazing.
These are definitely a treat cookie. This almond flour cookie recipe will not disappoint. Even better they are a melt and mix recipe, so they are super simple to make.
These Gluten Free Chocolate Chip Cookies contain also coconut flour, which you can exclude if you prefer, but they add to the firmness and overall strength of the cookie.
I baked these in my wood fired stove. Read here for how to bake in a wood fired oven.
Gluten Free Chocolate Chip Cookies with Almond Flour
Ingredients:
60g/2oz Melted butter
1 Egg
2 C Almond meal/flour
2 Tablespoon Coconut flour
3/4 C Chocolate chips/chopped buttons or chunks
1/2 C Brown sugar
Preheat you stove to 180 Celsius/350F.
In a bowl mix all the ingredients together well.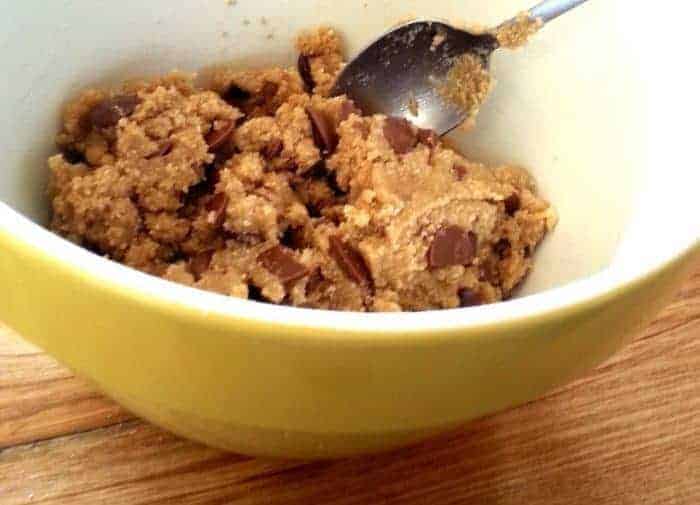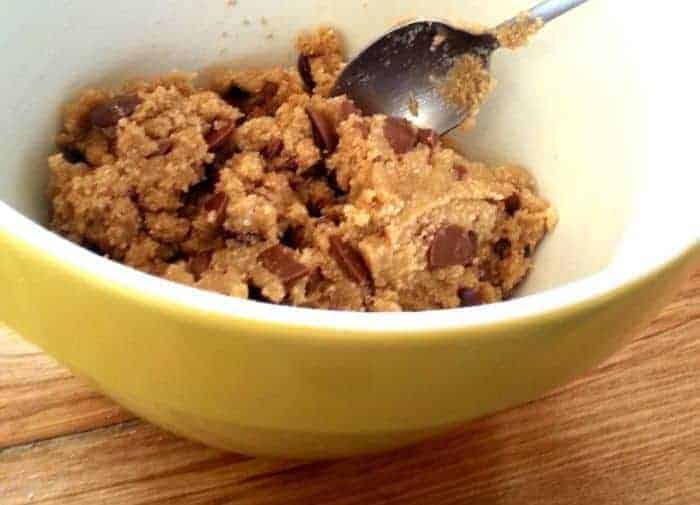 Roll spoonfuls into 1 inch balls and place on a lines tray.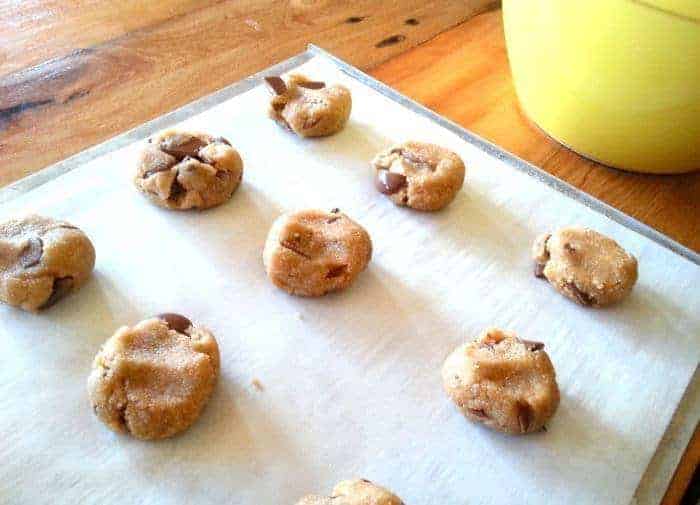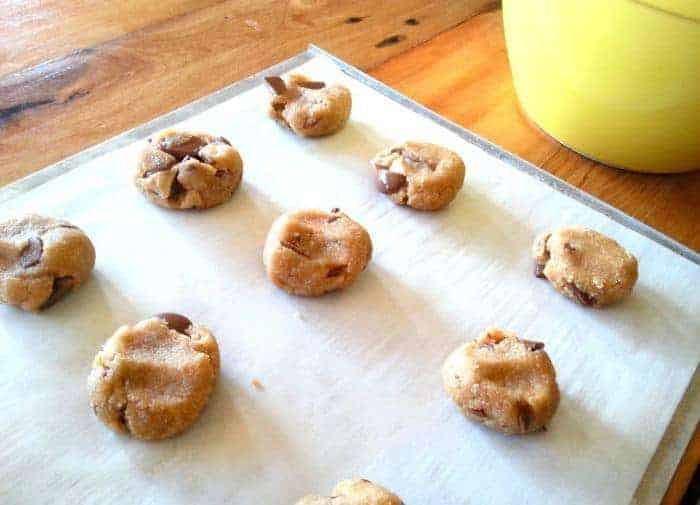 Flatten a little (they don't really spread any further).
Bake for 10-12 minutes.
Allow to cool for 5 minutes before moving.
Makes 18-20.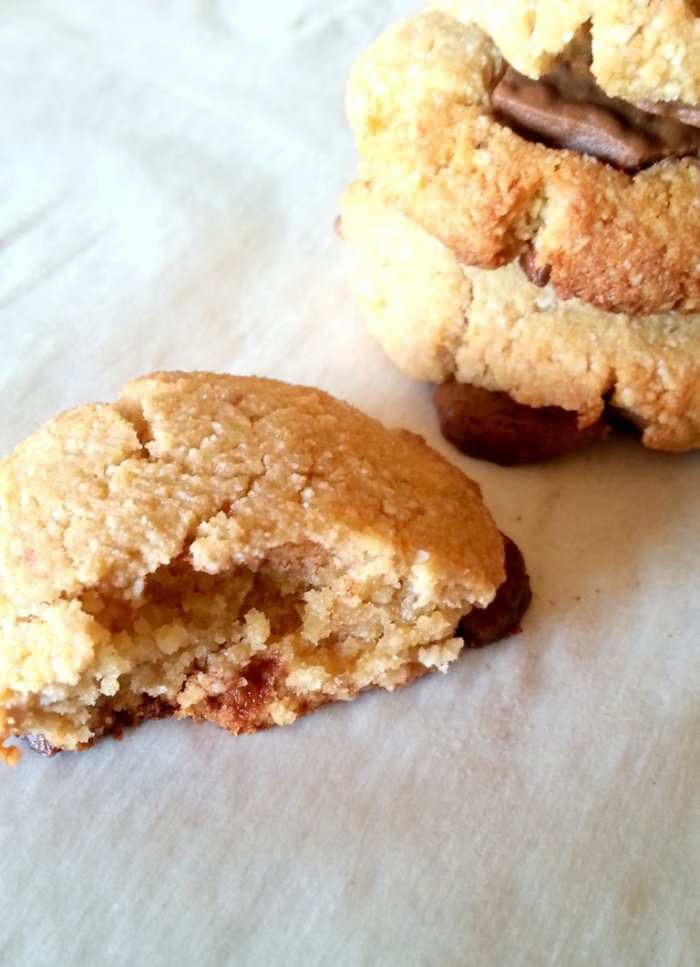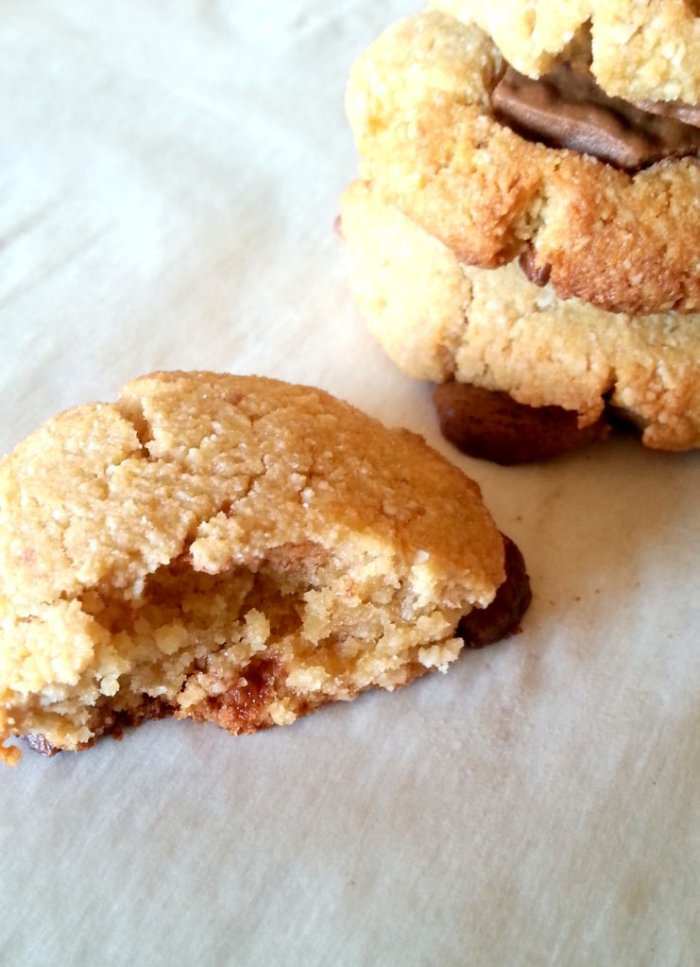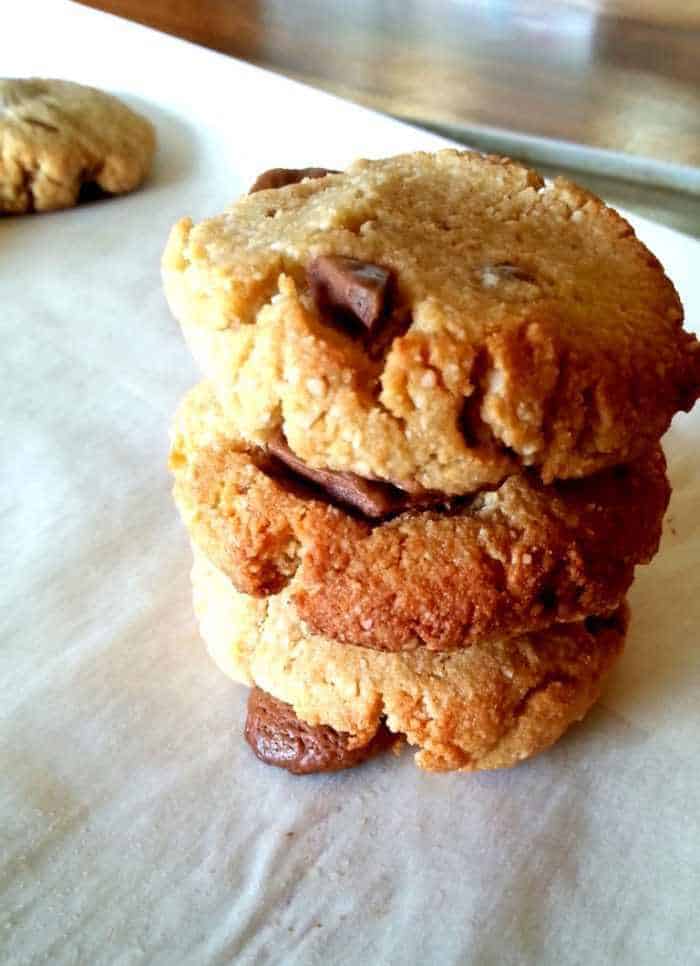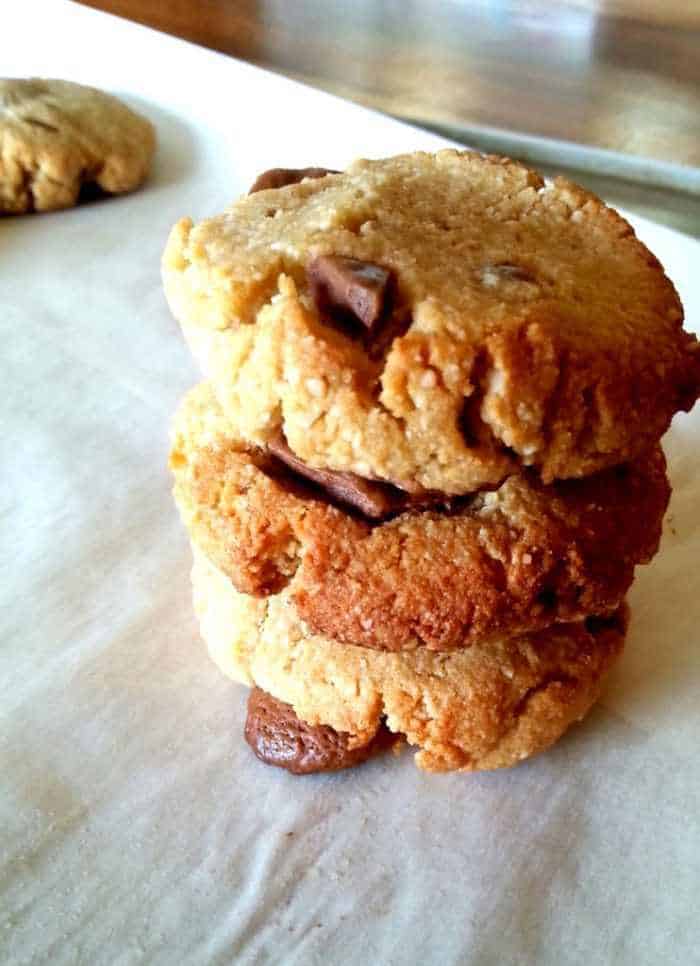 Have you tried these Gluten Free Chocolate Chip Cookies yet? Tell me about it in the comments below.
Please Pin and Share!