This post was most recently updated on March 18th, 2020
This cocoa based homestyle chocolate sauce recipe is super quick to make at home. Because it is made from scratch, you know exactly what is in it. There are no preservatives or random chemicals. Just pure, homemade chocolatey goodness. It is the sort of treat your Grandmother would make, before chocolate was so freely available but everyone had some cocoa in the cupboard.
Please read: This information is provided for educational purposes only and is not intended to treat, diagnose or prevent any disease. We encourage you to make your own health care decisions in partnership with a qualified health care professional.
This post contains affiliate links, this means at no extra cost to you, we make a commission from sales. Please read our Disclosure Statement
Chocolate sauce is perfect to go with my Gluten Free Chocolate Brownie, just add some yogurt or ice cream and you have a fabulous dessert.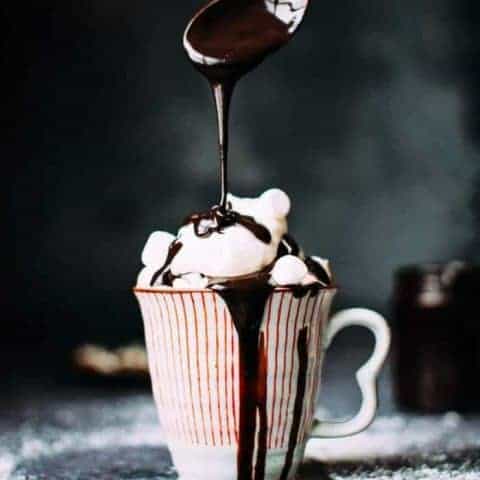 Cocoa Based Homestyle Chocolate Sauce
This homemade chocolate sauce contains no special ingredients, so it can be made from what you have in the cupboard already. And it is very tasty!
Ingredients
1 Tablespoon Cornstarch
1/4 Cup Cocoa Powder
1 Cup Milk
1/4 Cup Brown Sugar
1/2 Oz Butter
1 Teaspoon Vanilla Essence
Instructions
In a pot combine 2 Tablespoons of the milk with the cornstarch and cocoa to make a paste.
Add all the other ingredients and stir well.
Turn the pot on to a medium heat and stir until it thickens.
Allow to cool and store in the fridge. Warm before serving.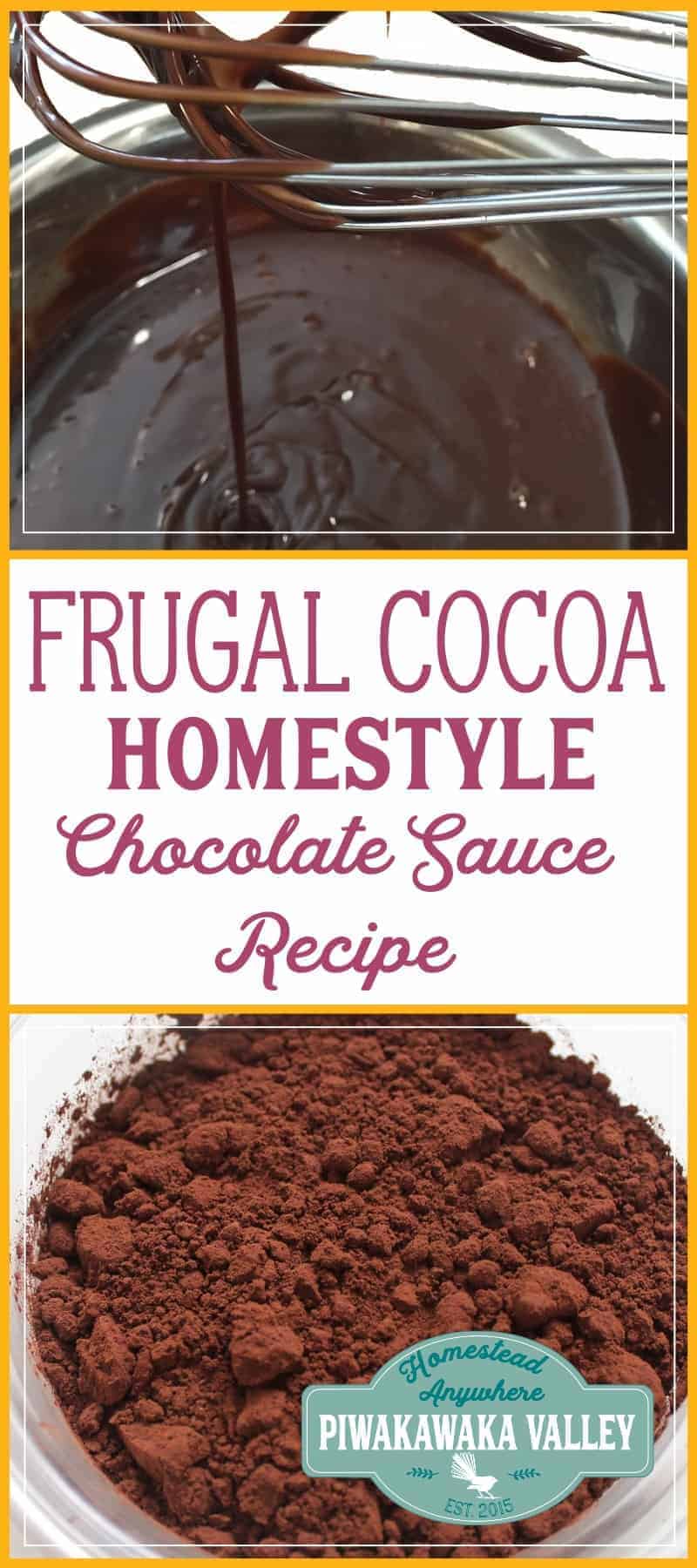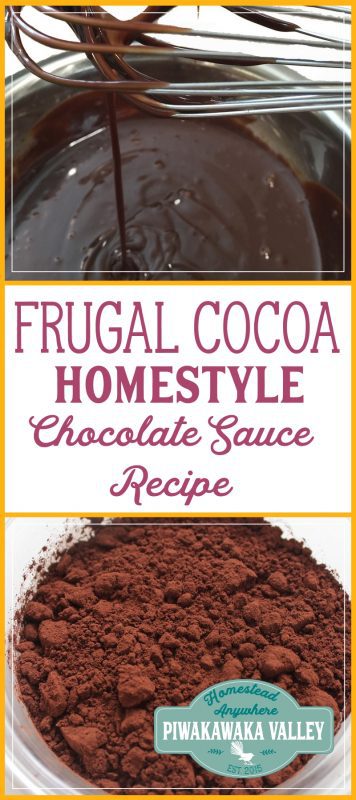 Cocoa Based Homestyle Chocolate Sauce – This homemade chocolate sauce contains no special ingredients, so it can be made from what you have in the cupboard already. And it is very tasty! – Cornstarch, Cocoa Powder, Milk, Brown Sugar, Butter, Vanilla Essence, , In a pot combine 2 Tablespoons of the milk with the cornstarch and cocoa to make a paste.; Add all the other ingredients and stir well.; Turn the pot on to a medium heat and stir until it thickens.; Allow to cool and store in the fridge. Warm before serving.; ; – – Desserts – Cook