This post was most recently updated on April 13th, 2021
Taking down that troublesome tree, cutting logs, and pruning, all need a faithful ally — your chainsaw. As handy as these tools are, there are several factors to consider before buying a chainsaw. That will ensure you have the right saw for the type of job you want to do.
Please read: This information is provided for educational purposes only and is not intended to treat, diagnose or prevent any disease. We encourage you to make your own health care decisions in partnership with a qualified health care professional.
This post contains affiliate links, this means at no extra cost to you, we make a commission from sales. Please read our Disclosure Statement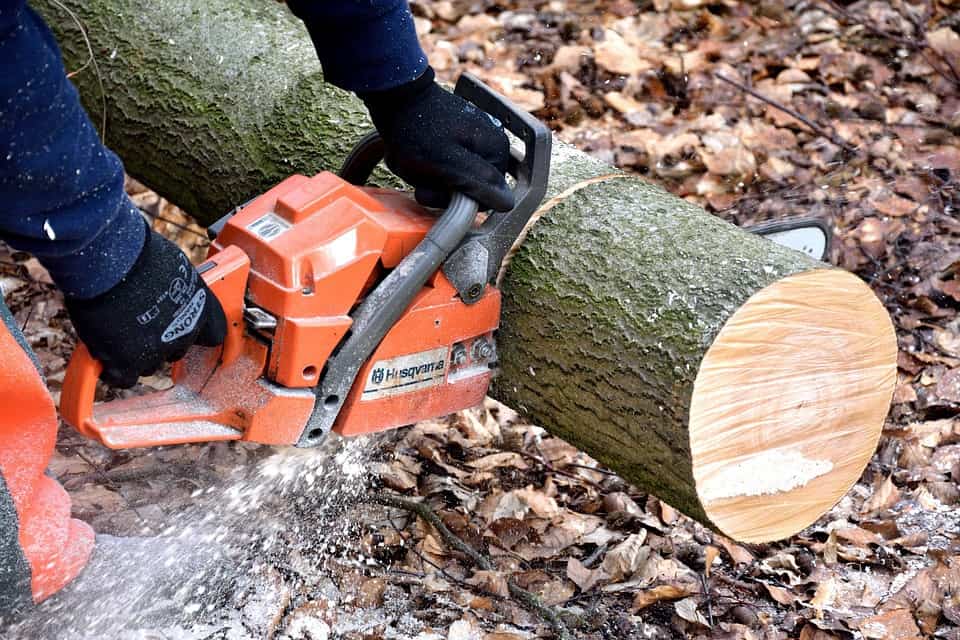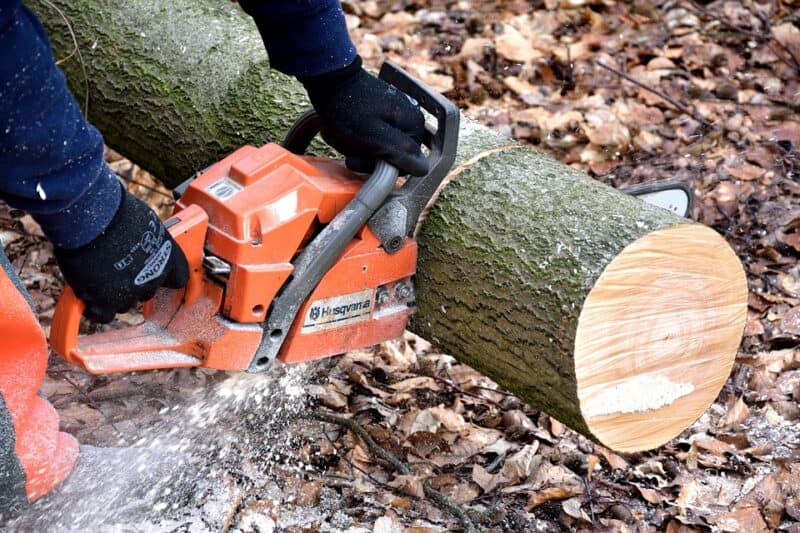 Looking for a chainsaw for your homestead but do not know where to begin? We've got you covered. In this article, we'll help you know about the different types of chainsaws, including the best cordless chainsaw. We'll also give you ten recommendations for finding the perfect saw for your project. So, let's get started.
Here are factors to consider when it comes to how to choose a chainsaw:
1.Types of Chainsaws
There are various types of saws, which makes them more appropriate for one kind of application instead of the other.
Professional saws

can handle prolonged use and intensive duties as they're extremely powerful.

Pruning saws

are more compact and lighter than their standard counterparts.

Compact saws

are versatile and easy to use. Their uses include performing DIY tasks, light pruning, cutting small diameter wood, and small trees.

Medium power saws

are ideal for frequent and intensive jobs. This saw will suit the needs of an amateur gardener perfectly.
2. Battery-Powered, Petrol-Engine, or Electric Chainsaws
For starters, a battery chainsaw is the best chainsaw for DIY duties, minor pruning, and firewood cutting. Besides, because it's a cordless chainsaw, it gives you absolute freedom of action and will come in handy where there is no power outlet.
To find the best cordless saw, you can check out cordless chainsaw reviews.
But for regularly sectioning large trees and working in woodland, opt for the professional petrol-engine saw.
Finally, an electric chainsaw is manageable, easy to use, and requires little maintenance. The best electric chainsaw can handle DIY woodworking projects, small gardening jobs, and cutting firewood.
RELATED: How to start a fire without paper
3. Power of the Chainsaw
The saw's power has to be proportional to the hardness of the wood and size of the boles or limbs. Using a far more powerful saw than required means you'll be making a huge investment in equipment that will be used occasionally. It could be better replaced by a lighter saw that's easier to manage.
Conversely, if you use a saw that doesn't have adequate power compared to the duties performed, it's likely to be overloaded often, leading to short working life.
RELATED: Best firewood options
4. Guide Bar Length
This is the part that guides the chain and controls the lengths of cuts made by a chainsaw. The guide bar needs to be proportional to the job at hand and the power of the saw.
Shorter guide bar models are lighter and easier to handle. On the other hand, chains with long guide bars are heavier and more powerful.
RELATED: How to dry firewood super fast
5. Low-Kickback Chain
A kickback, which is an unexpected upward and backward thrust of the saw during cutting, can possibly cause facial and neck lacerations and, in the worst-case scenario, death.
One of the differences between consumer and professional saws is that a consumer chainsaw has to come with a low-kickback chain. These chains, which are highly recommended, can also be found on professional saws. There are also some things that you can do to reduce the chance of kickback while you are using your chainsaw.
When buying a replacement chain for your saw, remember that a blue label of the chain meets the standards of a low-kickback chain and is appropriate for all types of saws.
However, a yellow label on a chain is recommended only for professional use. It's important to note that although low-kickback chains reduce the risk of kickback, they don't remove the hazard.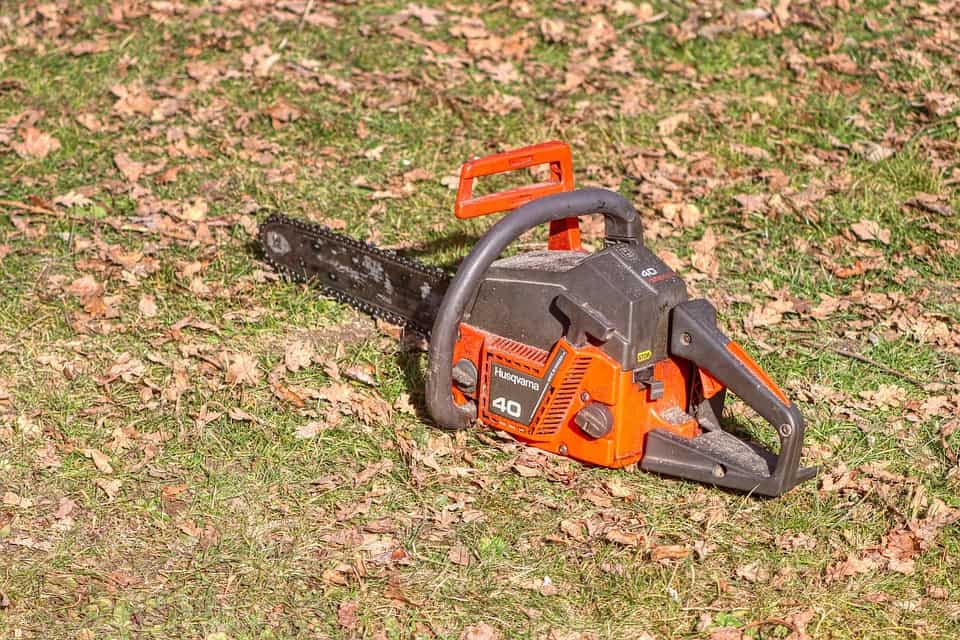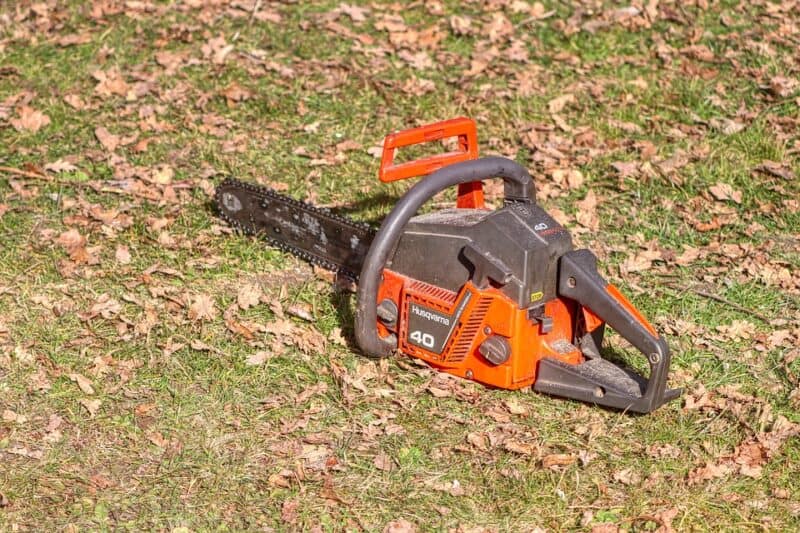 6. The Practicality of the Chainsaw
At the end of the day, your chainsaw of choice should be easy to maintain. As such, we advise that you pick a saw with a chain and guide that can be easily removed and fitted.
Also, get a saw whose spark plug, air filter, and fuel filter can be checked and replaced easily.
7. Environment You'll Be Using Your Saw In
Most chainsaws are quite noisy. But there are quieter models. If you'll be working in a noise-sensitive area such as a place with noise bylaws, indoors, or you have neighbors who prefer peace and quiet, opt for electric chainsaw models. They are still powerful yet low in vibration and considerably quiet.
8. Experience
Choosing the right saw means finding one that fits your needs. And that will depend on the kind of chainsaw user you are. Are you a seasoned professional or a new user? If so, there are various factors to consider to ensure you buy the correct one.
If you're a novice, we recommend you get a lightweight chainsaw that's easier to manage. Still, you want a saw with enough power to handle the job at hand but not overly powered that you're unable to control. A well-balanced saw with a good weight to power ratio will make the job more comfortable and easy to complete.
9. Application
What do you plan on using your saw for? Cutting logs, removing an odd tree, or general garden maintenance? If, say, you need a saw for cutting logs, you'll need a better-quality saw as it will be doing more work than a chainsaw used for general garden maintenance.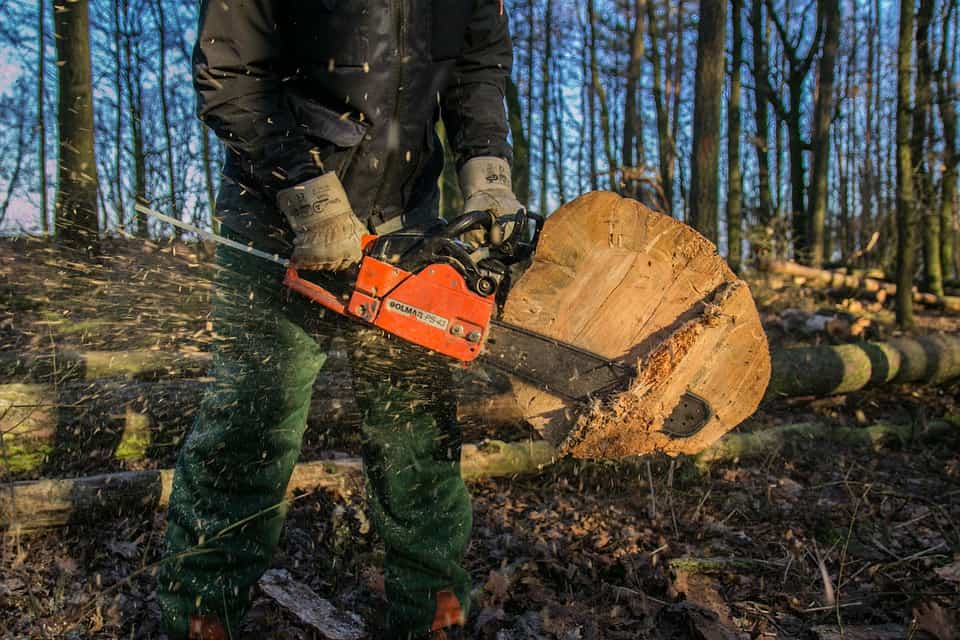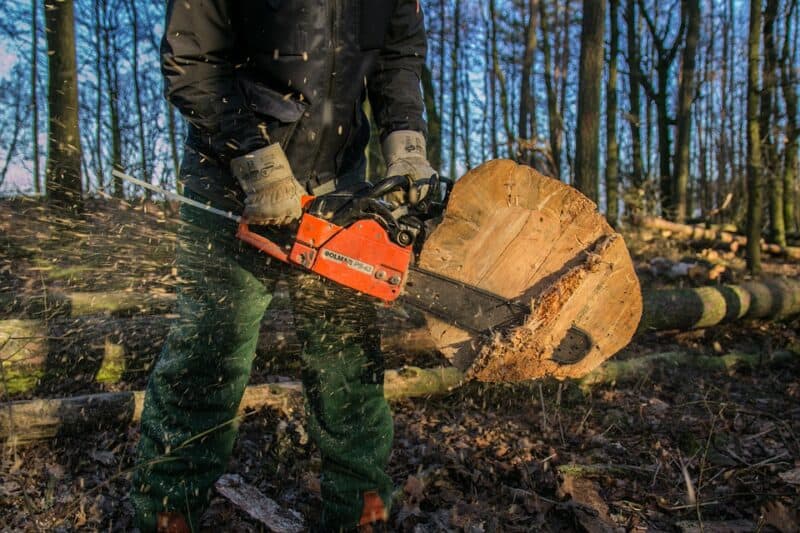 10. Speed and Cutting Quality
The speed and quality of cutting rely on the saw fitting. A smaller pitch has a higher cutting quality. Also, a thinner groove has a better cutting quality. However, with a larger pitch, the spread increases though at the loss of quality.
Hence, if you're looking for a saw for home gardening and preparing firewood, it's quality and accuracy are not that important. The basic characteristics, such as a 3/8-inch chain pitch and a 1.5 mm groove thickness, will work just fine.
The Perfect Chainsaw
Finding the right chainsaw for your needs does not have to be a guessing game. With these recommendations, you'll better understand which chainsaws have the features and power you need for your tasks. And once you find the chainsaw you've been looking for, you should properly care for it. Part of maintenance involves using a chainsaw sharpener to keep it in tip-top condition.
Have any of these recommendations helped you find the right saw? Please share them with us in the comments below.
Author's Bio
Kay Burton is an electrician by trade. He works in industrial estates where he installs, wires, and fixes electrical installations. He also loves manual work and is experienced in roofing and plumbing. Currently, Kay is building an extension to his home, where he lives with his beautiful wife and adorable daughter.