When you make cheese, like my super easy mozzarella, you are left with a huge pot of whey. Whey is full of protein and is great food for chooks and pigs and makes yummy soft bread.  But before you do all that try making some yummy ricotta first.
Easy Ricotta Recipe
You need:
A large pot of whey
A cup of milk
1t citric acid
1/2t Salt
A clean cloth – cheesecloth, butter muslin, damp teatowel or old cotton flour bag.
A colander or sieve
A food thermometer
A big spoon to stir with
Please read: This information is provided for educational purposes only and is not intended to treat, diagnose or prevent any disease. We encourage you to make your own health care decisions in partnership with a qualified health care professional.
This post contains affiliate links, this means at no extra cost to you, we make a commission from sales. Please read our Disclosure Statement
Use whey directly from the cheese pot at the time of draining. If you made the mozzarella recipe here, you will have about 2 1/2 – 3L of whey left over.

Heat without agitating to 70°C (160°F)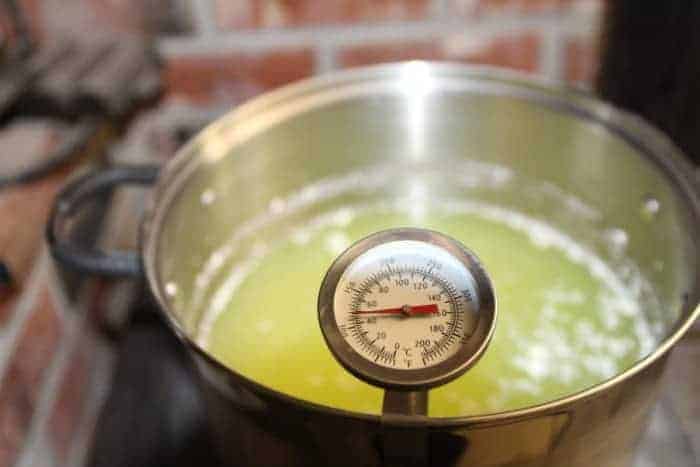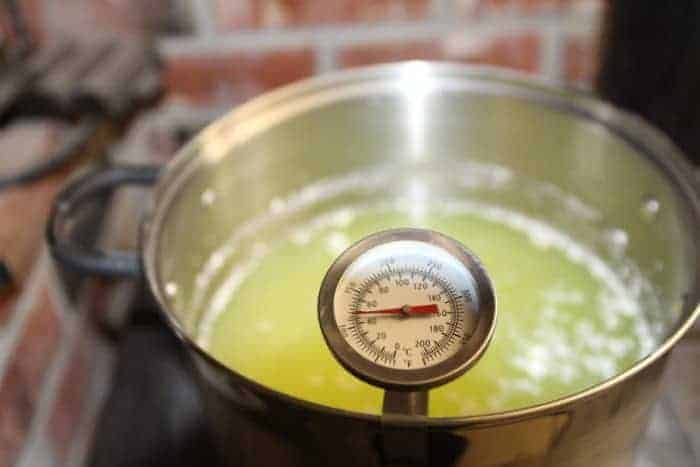 Add 1 cup of fresh milk this improves the richness and yield.
Continue heating to 75°C (170°F).
Add 1/2 t of salt and mix in quickly.
Continue heating without agitation to 85°C (185°F) and hold at this temp until the ricotta rises to the surface of the whey. Don't panic if it gets a bit hotter than this, you can boil it without harming it.
Dissolve 1 t of citric acid in 1/2 cup water. Add quickly the pot and stir briskly for 5-10 seconds.
Watch the curd forming small flakes and gradually larger curd masses.
As the curds rise, use a slotted to gently move them from the sides to the center of the pot. These clumps of curd will begin to join together floating on top of the liquid.
Turn the heat off and let the curds rest for 10-15 min.
Spoon the curds gently into a clean cloth resting in a colander or sieve over a large bowl. Let the curds drain for 15 min up to several hours.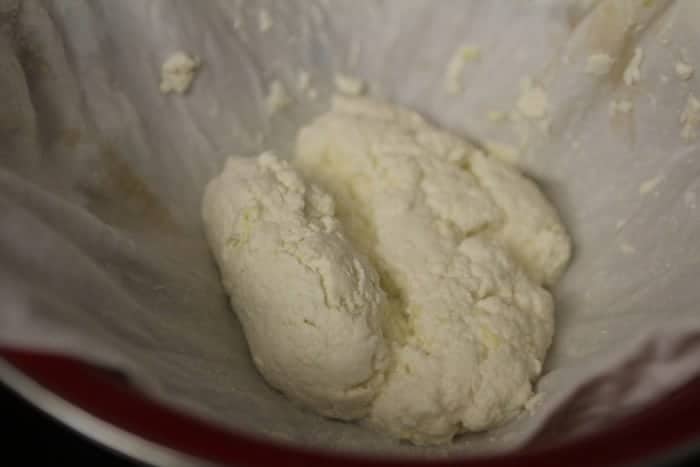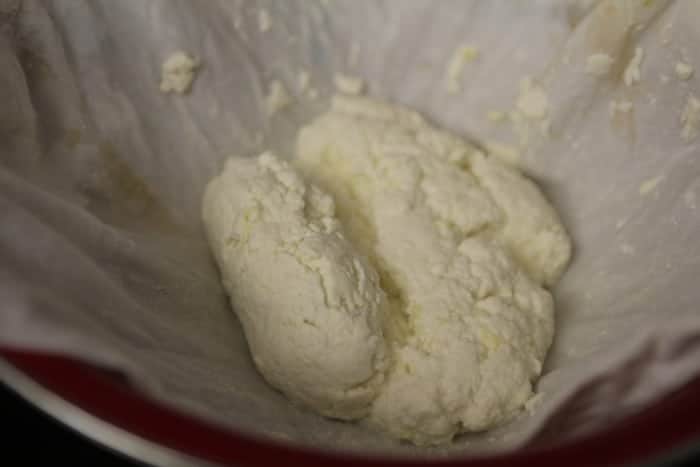 For a fresh light ricotta, drain it for a short while (until the free whey drainage slows) and then pop in the fridge.
For a rich, dense and buttery texture allow it to drain for several hours.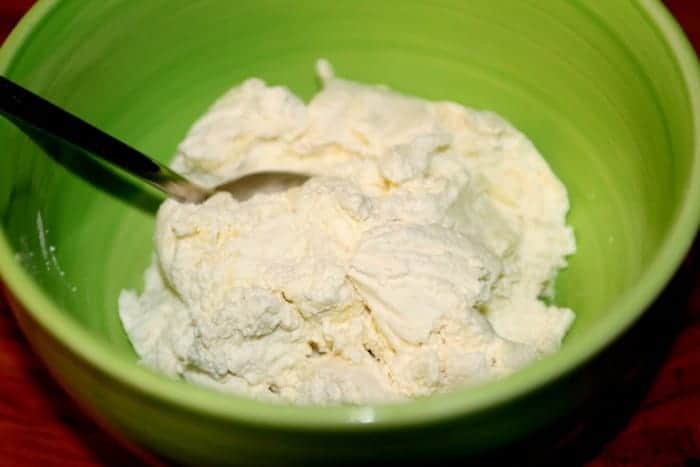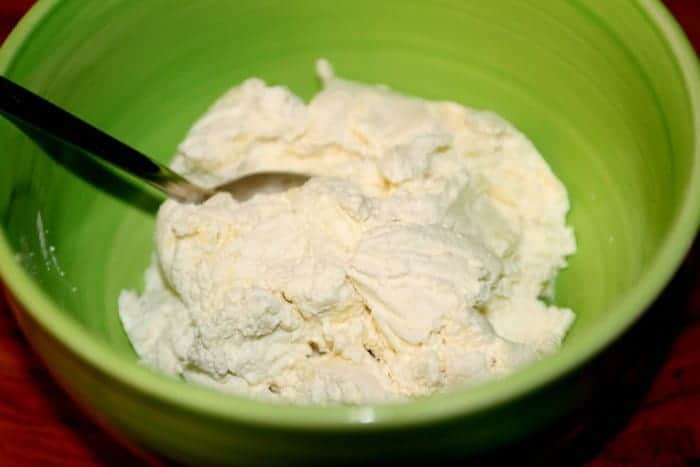 Consume within 10 days.
Have you made ricotta? Tell me about it in the comments below!
Please Pin and Share with your friends!