This post was most recently updated on January 22nd, 2020
How do you know what to plant in your vegetable garden in May for the Northern Hemisphere or November in the Southern Hemisphere? Gardening information sure can get a bit confusing at times!
Please read: This information is provided for educational purposes only and is not intended to treat, diagnose or prevent any disease. We encourage you to make your own health care decisions in partnership with a qualified health care professional.
This post contains affiliate links, this means at no extra cost to you, we make a commission from sales. Please read our Disclosure Statement
You may have a book to follow along with what to plant in the garden week by week. But unless it is written for your specific area, you and your plants will probably struggle if you follow it.
If you are a newbie to gardening, or if you want to learn a lot more, check out our very in depth course – The Productive Gardener.

Below I show you what to plant in your vegetable garden in May if you are in the Northern Hemisphere and what to plant in your vegetable garden in November if you are in the Southern Hemisphere.
This list is split into USDA Zones. So the first thing you need to find out is roughly what USDA Zone you live in.
USDA Zones are divided up based on your area's average temperatures over the last 30 or so years.
Knowing what zone you are in will ensure you are planting the right plants at the right time of year for optimal success.
Here is a map that you might find useful. You can find another more detailed US map here.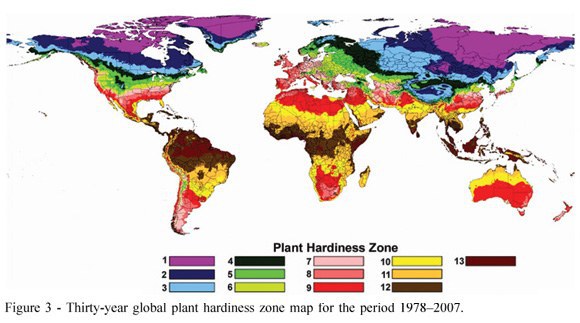 As with many things, zones are a generalization. Your specific site, and even different spots on your site will have their own microclimates that may increase or decrease your zone numbers significantly.
Shady exposed or damp areas will lower your zone number, sunny sheltered spots against brick walls can increase it.
The lists below will give you a starting place to work out what you can plant in your garden in June (or December) but I suggest you start your own garden diary and keep track of what varieties you plant and when.
Keeping track of what you plant and when and what works well for you is an important key to success.
Different varieties of plants have different heat and cold tolerances, as well as different lengths of time to maturity. Read the descriptions that are on the seed packets carefully.
I recommend using heritage seed varieties when possible – they are often disease resistant and contain more nutrients than commercial varieties which are grown for looks and transportability. Seeds for Generations have a great range of such seeds.
If you live in colder areas, choose varieties named "early" as they tend to have shorter growing seasons and you are more likely to have a mature crop before the weather gets too cold again.
Spring is an exciting time, and the hardest thing to do is not start gardening too early! By now, you should be able to plant almost anything in the garden.
You need to wait until the soil is easily dug, as sodden soil sets hard as it dries. Also before you plant out in the garden, wait until you are sure your last frost has passed.
Pests in the Garden
As the weather heats up, you may find an increase in pest pressure on your plants.
There are several ways to deal with pests – prevent, natural treatment, chemicals.
Personally I think we should avoid using purchased bug sprays as they will always filter down and affect the soil life. We want that soil life to be prolific, active and balanced. Not dead.
Prevention is the best cure when it comes to insects. Many insects can be deterred by some simple netting – get a very fine netting from your garden store for this purpose.
Netting will keep off birds, butterflies and many beetles.
Aphids and whitefly are so tiny that nets won't keep them away. But having super healthy, strong plants will deter them from setting up shop in any great numbers. Keep your plants well mulched to keep the moisture in and their roots cool.
Slugs can be deterred by sprinkling crushed egg shells on the surface of the soil.
What to plant this fortnight depending on your USDA Zone
Key:
Sow most things direct into your garden at this time of year
Zone 1-3
Asparagus
Endive
Parsley
Beets
Horseradish
Peas
Broccoli
Kale
Potatoes
Cabbage
Kohlrabi
Radish
Carrots
Lettuce (leaf)
Rhubarb
Cauliflower
Lettuce (head)
Spinach
Collard greens
Onions
Turnip
Zucchini
Zone 4-5
Asparagus
Chard
Potatoes
Beans (snap, bush)
Cucumbers
Pumpkin
Beans (snap, pole)
Horseradish
Radish
Beans (dry, shell)
Kale
Rhubarb
Beets
Kohlrabi
Rutabaga
Broccoli
Lettuce (head)
Squash (summer)
Brussel sprouts
Lettuce (leaf)
Squash (winter)
Cabbage
Muskmelon
Sweet corn
Carrots
Parsley
Tomatoes
Cauliflower
Parsnips
Turnip
Celery
Peas
Watermelon
Zucchini
Zone 6-7
Beans (bush)
Eggplant
Squash (bush)
Beans (pole)
Okra
Squash (winter)
Beans (lima)
Peas
Tomato
Corn
Pepper
Watermelon
Cucumber
Potato (sweet)
Pumpkin
Zucchini
Zone 8-9
Beans (bush)
Cucumbers
Potato (sweet)
Beans (pole)
Eggplant
Pumpkin
Beans (lima)
Mustard
Squash (summer)
Cantaloupe
Okra
Tomatoes
Collard greens
Peas
Turnip
Corn (sweet)
Peppers
Watermelon
Zucchini
Zone 10
Beans (bush)
Beans (pole)
Beans (lima)
Peas
Potato (Sweet)
Okra
Eggplant
Corn (sweet)
Peppers
Watermelon
What plants grow well in your zone at this time of year? Let me know in the comments below!
For further reading, I really recommend all of these books. I own every one of them and they are amazing resources!