I am all for cooking from scratch, so this almost feels like cheating, but these pork carnitas are SO AMAZING. AND SO EASY. My family love this recipe! I use our Simple Summer Harvest Salsa made from our ripe heritage tomatoes.
I don't buy pork all that often as it is usually very expensive.
Please read: This information is provided for educational purposes only and is not intended to treat, diagnose or prevent any disease. We encourage you to make your own health care decisions in partnership with a qualified health care professional.
This post contains affiliate links, this means at no extra cost to you, we make a commission from sales. Please read our Disclosure Statement
Sometimes, once in a blue moon pork shoulder roasts are cheap, so that is what I use to make our pork carnitas.
I have also used chicken thighs, which while they aren't traditional, are also amazing.
I serve our pork carnitas on sourdough tortillas, or (like tonight) bought 'normal' ones. It is also lovely stacked on top of the salad without the bread.
Served with chili beans or re-fried beans, coleslaw or salad, cheese, sour cream, salsa and sometimes homemade guacamole. YUM!
Easy Pork Carnitas
In the morning in your slow cooker put a 1-2kg/2-4lb pork shoulder roast (I often do this from frozen).
Over the top pour:
1/2  Cup of your favorite salsa
1 Cup of beer – mine is the cheap rubbish I use to catch slugs in the garden.
1tsp salt
Turn your slow cooker to low and cook for about 8 hours.
By this stage, it should just pull apart. Put the pork on a plate, remove the bones and pull the pork with some tongs or 2 forks.
When you are about ready to serve, crank a pan as hot as you can, add some of your favorite cooking fat (we use dripping) and add the meat.
Let it brown and get crispy on one side before turning it.
Keep the pan on high and carefully add all the cooking juices, allow it to boil rapidly until reduced to a thick sauce.
Serve with all the trimmings!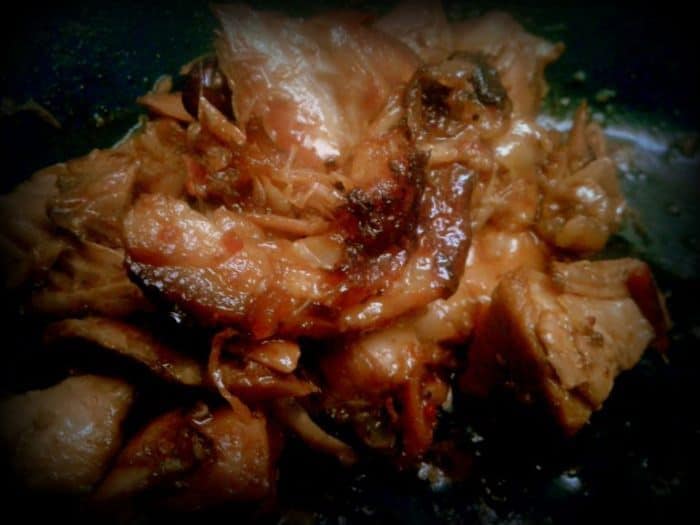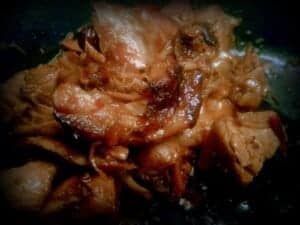 Save
What is your favorite Mexican dish? Please tell me in the comments below!
Please Pin and Share with your friends!