This post was most recently updated on March 18th, 2020
Our new kitchen will have open shelves for much of the pantry storage. What a great opportunity for pretty tins and mason jars!
Please read: This information is provided for educational purposes only and is not intended to treat, diagnose or prevent any disease. We encourage you to make your own health care decisions in partnership with a qualified health care professional.
This post contains affiliate links, this means at no extra cost to you, we make a commission from sales. Please read our Disclosure Statement
I bought a bunch of tins at our local dump shop for $.50 each as well as collecting a few from my parents and friends. After Christmas is a great time to look for these hiding in peoples cupboards.
Step One: Give them all a good clean – who knows where some of those dump shop tins have been!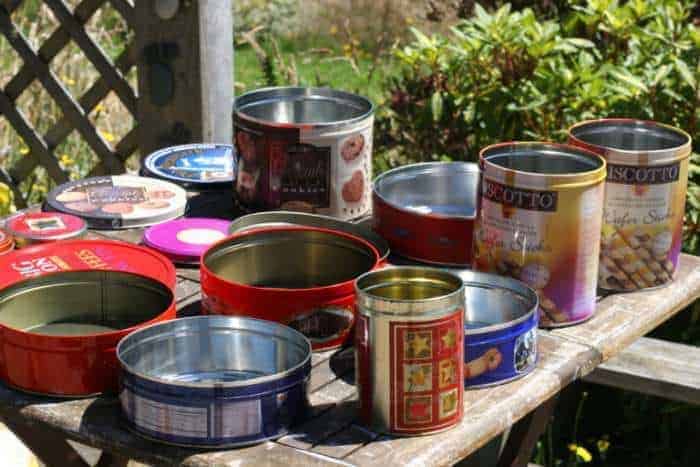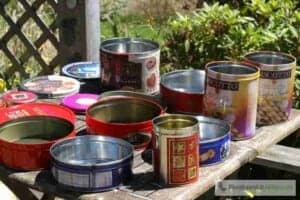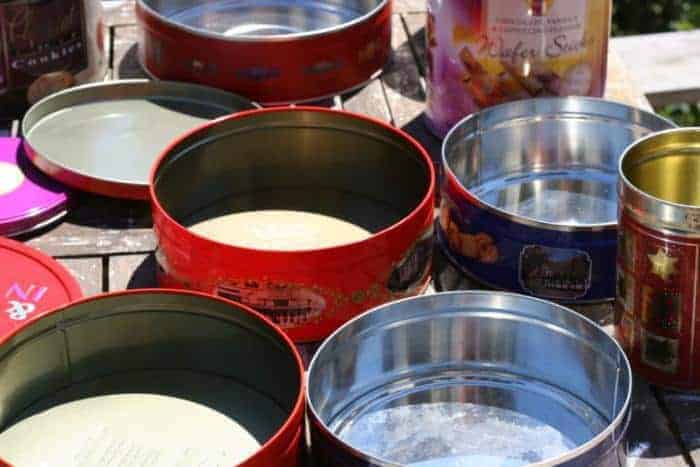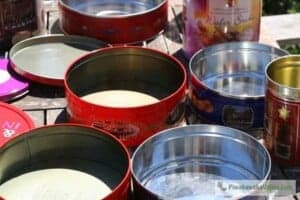 Step two: Give them all a light sand. This helps the paint adhere.
Step three: With the tin lids on (so they don't get too tight and won't fit on anymore) LIGHTLY coat them with a top quality spray paint
.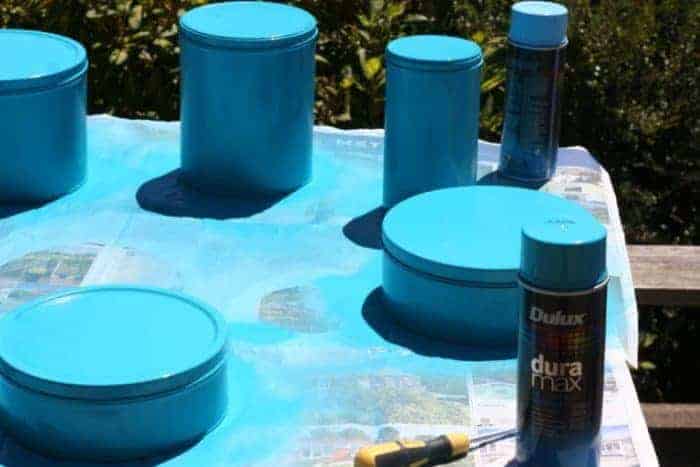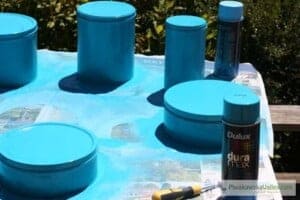 Step four: Leave to dry and then re-coat as per the can's instructions. I used 3 very fine coats.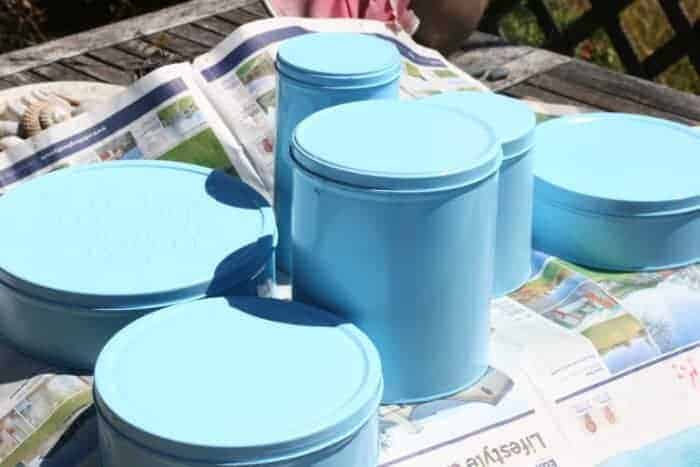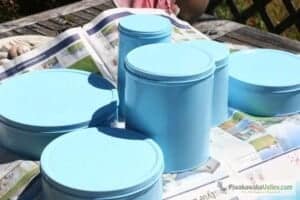 Step five: Write the names of the contents on the tins with paint pens.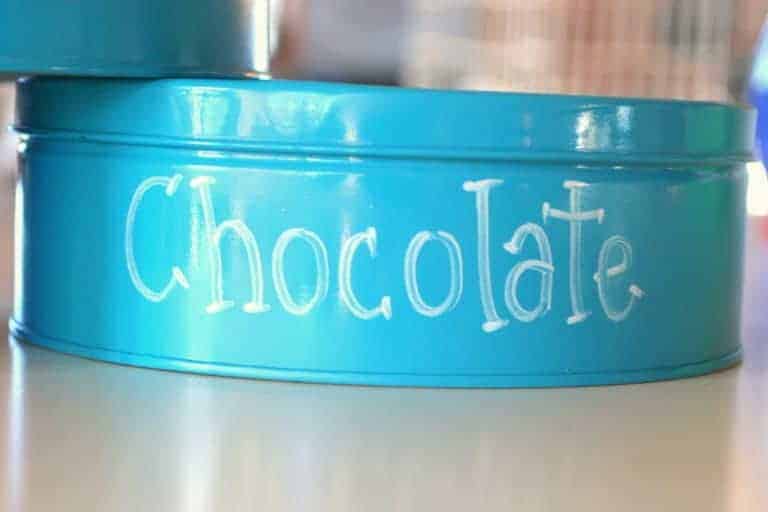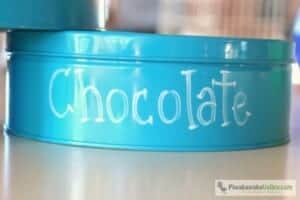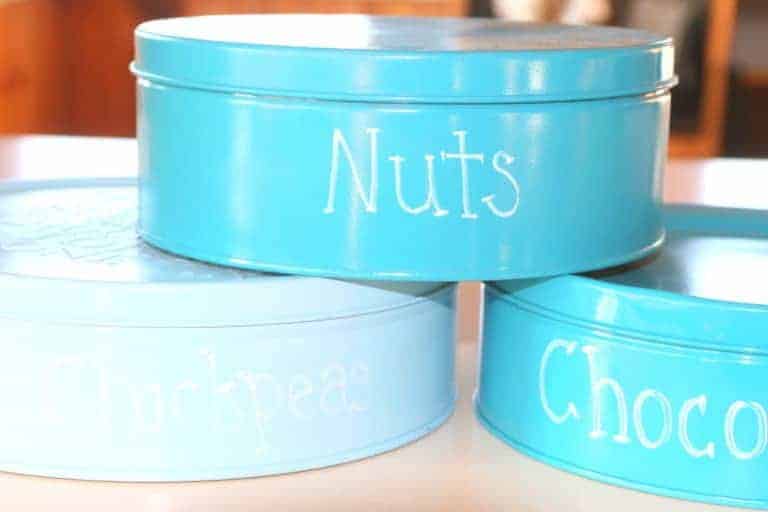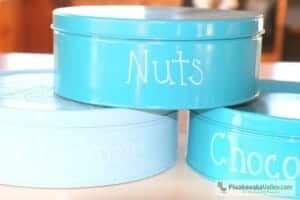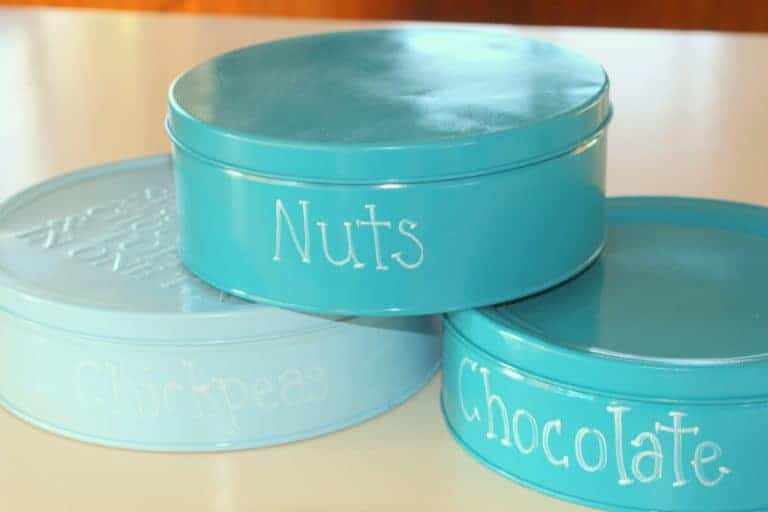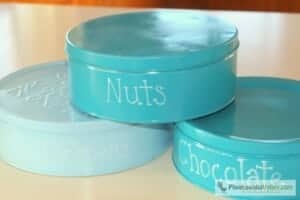 Fill your pretty tins with all your delicious things.
Let me know what you think in the comments below!
Please Pin and Share with your friends