This post was most recently updated on September 8th, 2020
Buying used household items differs greatly from buying new. There are many things to consider when shopping for second hand household items. You may find a host of used items for sale online and at garage sales in your area. Always be cautious when buying second hand items. The more informed you are, the more you can save money in the process.
Please read: This information is provided for educational purposes only and is not intended to treat, diagnose or prevent any disease. We encourage you to make your own health care decisions in partnership with a qualified health care professional.
This post contains affiliate links, this means at no extra cost to you, we make a commission from sales. Please read our Disclosure Statement
You can find the hidden gems for your home when you become knowledgeable about how to shop for second-hand household items.
Here are 5 tips to consider when shopping for second hand household items.
1. Make a list
The first step is to have a list of the items you actually need for your home. You never know when you will stumble upon a big garage sale in the area.
Being prepared will let you buy only the required items and not just waste your money on unwanted items.
Most people get carried away when shopping for second-hand household items since they are cheaper than new items.
Knowing what you want will let you make a wise decision at the moment without coming home with a bunch of stuff you don't need.
RELATED: Going zero waste in the bathroom
2. Be Choosy
Don't buy an item just because it is cheap. If you don't require the item, don't buy it. Being cheap isn't an excuse to buy items that you will never use.
Most homeowners buy such items and store them away and never use them in their lifetime. If you are buying second-hand items to save the environment, you have already lost the purpose of buying the item.
If you decide to buy second hand goods to save money, you are spending more when you buy items that you don't really use.
Stick with the items that you really need and you will save money and do your part towards the environment.
3. Keep your Imagination
Looking beyond the surface is important when shopping for second-hand household items. Use a bit of imagination when shopping for pre-owned items just like when you are buying a pre-owned house.
It is important that you look beyond the surface and check the actual state of the product before you buy. Make sure that you don't fill your home with unwanted items just because you can buy them cheap.
RELATED: Zero waste kitchen ideas
4. Be Aware of Soft Items
When buying second hand household items, what you see is what you get. But it may not be the case when you invest in upholstered items such as pillows, couches, mattresses, and chairs.
These items may contain animal hair, bed bugs, pet dander, and cigarette odors. Hence, you should be extra cautious when buying an item that you cannot inspect properly.
Unless you can toss in the upholstery in the washing machine, you should think twice before buying upholstered household furniture items. It will help save you money in the long run.
5. Shop at a reliable place
Whether you are shopping online or in person when buying second hand household goods, be aware of where you are buying and who you are buying from.
The reputation and track record of the seller are important factors to consider when buying such items.
There are hundreds of places where you can buy used items, but all these places are not the best to get your money's worth. Do your due diligence before investing your hard-earned money in used items.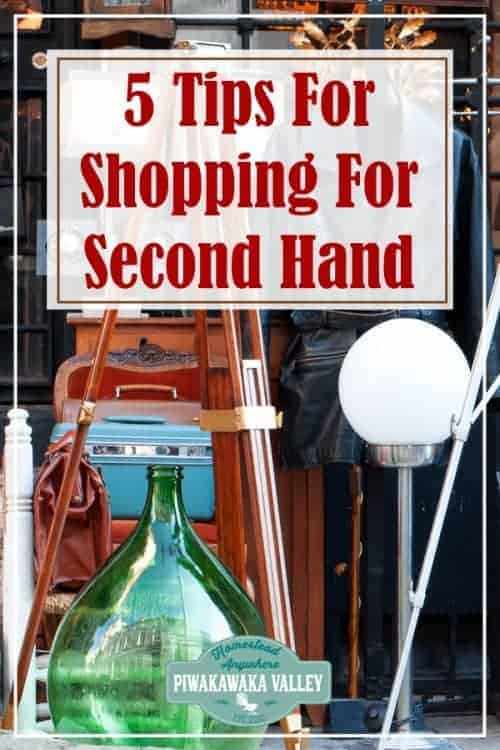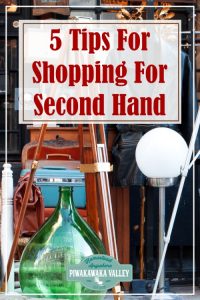 Why would you want to buy second hand?
Many homeowners prefer to buy second hand household items because they are cheaper than new items. But there are many benefits of investing in used items.
Used products are eco-friendly since they don't generate pollution. Producing new stuff pumps a lot of pollution into the environment. Carbon emissions, pesticides, and toxic waste are some examples.
A new car is responsible for almost 30,000 pounds of carbon dioxide emitted to the environment. Buying used will help do your part towards the environment.
Also, used products don't have packaging like new items. Energy and resources are used to create all this packaging.
Most of the packaging materials are not recyclable so you can skip this by buying second hand.
Buying second hand household items differ from buying brand new ones, there are not the same guarantees involved, but often you can get better quality products for significantly less money.
Take our cast iron fry pan for example. A brand new, good quality pan would set me back $100-$150, but I found one at the dump shop for $10. All it needed was a really good clean and re-seasoned.
Our kitchen cabinets are also all second hand. We got the whole lot for less than $50, a new set was going to cost us $5000! I didn't mind spending some time sanding and repainting them to save that kind of cash!
Buying second hand doesn't have to be a waste of money, think carefully and spend wisely.