This post was most recently updated on November 30th, 2021
Do you or someone you know strive to be more self sufficient and self reliant? Homesteaders, and greenies alike will enjoy these brilliant ideas for gifts for self sufficient living. It might be for Christmas, a birthday or some other celebration, these gift ideas will help them achieve their dreams, while showing how thoughtful you are in buying your gifts.
Please read: This information is provided for educational purposes only and is not intended to treat, diagnose or prevent any disease. We encourage you to make your own health care decisions in partnership with a qualified health care professional.
This post contains affiliate links, this means at no extra cost to you, we make a commission from sales. Please read our Disclosure Statement
Giving a gift to someone who has everything, or doesn't want anything can be really frustrating. Whether your gift is for a prepper, homesteader, fermenter, gardener, baker or simply some one who is super difficult to buy for, I have got some genius frugal ideas for wonderful gifts for you to give.
I think that these people are actually fairly easy to buy for. However you do have to think outside the typical "gift" box.
This is the secret to giving a gift to people who don't seem to want or need anything: Look for a gift that is practical.
Now frugal gifts doesn't necessarily mean cheap. Some are free, some are cheap and some are a little more pricey. Frugal means that it is good value, buy it once and never have to replace it.
Many good frugal items can also be found at garage sales or second hand stores. Some times old stuff is way better quality, so don't shy away from second hand gifts!
This list is divided in to areas of interest for ease of looking up for your particular special person.
Please note: not all gifts have to be from the store! And they definitely don't have to be single use, throw away plastic items.
For some very thoughtful waste-free gift ideas check out these lists for baby showers, toddlers, children and adults.
Gifts for self sufficient living in the Kitchen
Do you know someone that likes to cook, bake, can, preserve or ferment? These are some practical frugal gifts that they would adore. The perfect way to start being more self sufficient, even if you still live in the city is learning to do so in the kitchen.
Handmade Vanilla Essence
How lovely and decadent is pure vanilla essence. It is very easy to make and all you need is some vanilla beans and some vodka. Check out how here.
Canning set
If you know someone who is wanting to start preserving their own food, this kit is is must have. It is on my wish list this year!

Stone rolling pin
I have a marble rolling pin that I inherited from my Nana. It is fantastic!

Personalized Apron
What is cooler than a personalized or hilarious piece of clothing!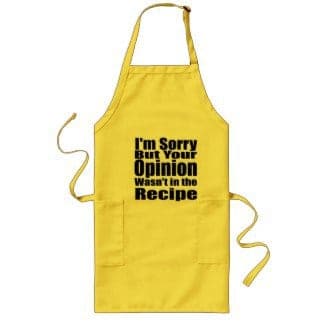 Cookies in a jar
This is such a great gift, grab your favorite recipe and pop it in a jar (minus the wet ingredients!). Add a label and some instructions. For some recipes that work well have a look here.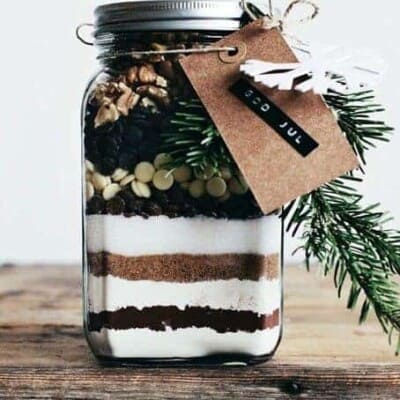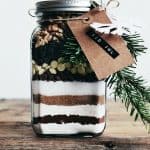 Mortar and pestle
A good quality mortar and pestle will last a lifetime. Get a large, heavy one as they are the best in my experience.

Fermenting crock
A fermenting crock will become a family heirloom. Look in second hand stores, you might be surprised at what you can find.

Fermenting stones
Fermenting stones keep the produce below the brine, this stops it going moldy and gross.

Plastic free wraps
These beeswax wraps are all the rage today! You can find out how to make them yourself here, or you can buy some here.

Dehydrator
If you have a cook that you really want to spoil, buy them the Excalibur dehydrator! If you want to see my other top choices, read this honest review post.

Canning jars
Every canner needs more jars! Stick with known brands like Ball, as they have quality glass that will withstand the pressure and temperature required to can safely. You can often pick jars up at second hand stores or garage sales.
Food storage jars
Food storage jars allow you to both keep the pantry neat, tidy and pretty as well as use them to shop at a plastic-free bulk bin store.

Mason jar fermenting kit
These nifty devices allow you to ferment in any wide mouthed mason jar without worrying about contamination or mold.

Fermenting book
When you are learning a new skill, a book is fantastic!

Canning book
Canning is something that you don't want to get wrong! A good quality book with proven recipes is a must for all home canners.

Cook Book
A beautiful recipe book with useful, practical recipes is always a welcome gift for a foodie.

Cheese making kit
A real foodie in the kitchen will probably be super keen to give cheese making a try.

Fermentation heating pad
Keeps the ferments nice and warm and active.

Pressure canner
An essential for canning low acidity fruits and vegetables as well as meat, stock, milk and soup. If you live in Australia or New Zealand, Oz Farmer is my go-to recommendation for a pressure canner.

Instant pot
Perfect for a busy house hold – it cooks everything in a fraction of the time.

Re-usable bags
A perfect gift for anyone trying to reduce your plastic consumption (as we all should be). These are the bags that I have and I love them!

Castiron cookware
cast iron is the ultimate thing to cook on. You can buy it new, or hunt it out second hand. Most rusty old cast iron can be restored to new with a little love.
Gifts for self sufficient living for in the Garden
Self sufficiency for so many starts in the garden. These gifts vary in investment cost widely, there is something here for everyone! Beginner gardeners will appreciate the knowledge contained in the gardening books, as well as the basic tools. More advanced gardeners might appreciate the journal, or a gardening apron.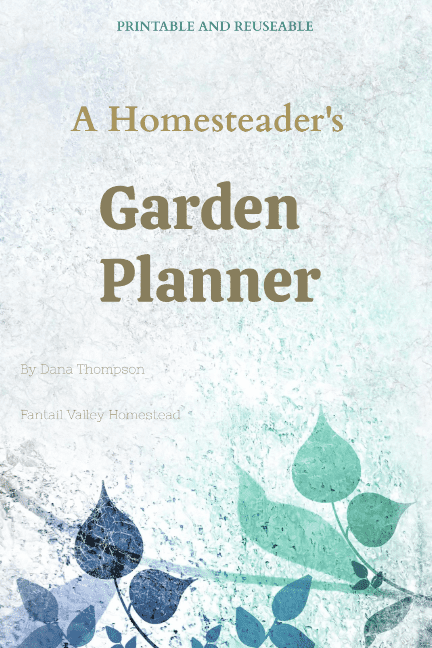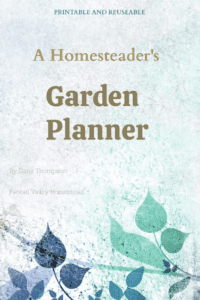 This planner is printable and reusable, perfect for helping someone plan their planting and keep track of what is going on in the garden over the year.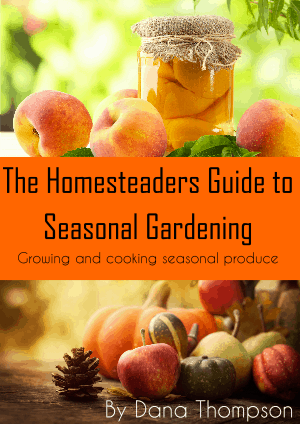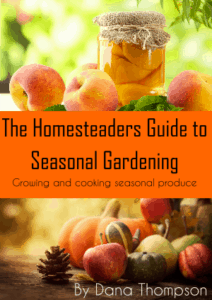 Heirloom seeds
What better gift than the promise of new life and the ability to grow your own food.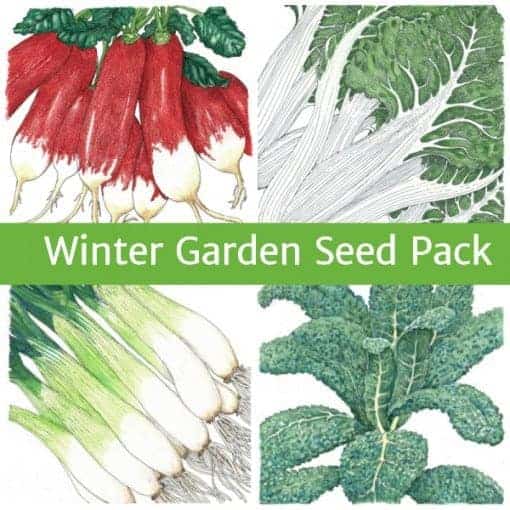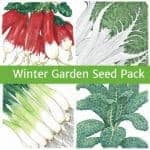 Kneeling pads
A life in the garden can be a bit rough on the knees, a kneeling pad is quite a grand idea.

A gardening apron
A utility apron for working outside saves all the trips back and forward to the shed and helps keep your clothes clean, bonus!

Body butter
Gardeners hands are often rough and calloused. This simple three ingredient recipe with lashings of shea butter will keep those hands soft and supple.
Gloves
Gardeners gloves get a good amount of wear over a season. Splash out and treat them with a new pair for the coming season.

A hook weeder
One of the most simple inventions is a wire or hook weeder. They are also often sold as hoof picks. You can even make them yourself out of some heavy duty wire!

Soil blocker
Soil blockers take away the need of seedling trays and they reduce the transplantation shock of young seedlings.

Worm bins
A worm bin is a fabulous way to deal with kitchen food rubbish, keeping it out of the trash and making amazing worm castings for the garden at the same time.

Garden tunnels
Garden mini tunnels make season extension in the garden a breeze and allow gardener to grow for an extra month or two on each side of the growing season.

Pocket knife
For anyone outdoors a lot, a quality pocket knife is super handy to have.

Harvest basket
After all the work in the garden, a gardener needs more than an apron skirt to carry in all that loot!

A plant or two
Go to your local nursery, or grow something from seed yourself.
A Fantail Valley Original Shirt
Designed right here on the farm, we have a wide range of garden related merch! Check it out here.
Gift ideas for the Outdoors Person or Prepper
(or anyone actually! We all need an emergency kit!)
Nothing says self sufficient quite as loudly as one who is prepared for anything! Keep your family and friends ready for anything with some of these brilliant gifts.
2 Person bug-out bag
What better gift than saving someone in an emergency. Whether you gather together your own supplies, or purchase a pre-made kit, a bug out bag is a perfect gift for anyone in your family.
Quality first aid kit
You may not be able to afford a full emergency kit for a family member, but a quality first aid kit is the next best thing.

Water storage tank
Water is the key to survival, therefore a water storage unit can be lifesaving.

I underestimated the benefits of a good head lamp before I had to feed out to the animals before the sun came up. A real must have!

Dynamo torch
Hand cranked and solar powered. Nothing is worse than a dying torch right when you need it to be working!

Battery powered radio
With modern technology we now have hand-cranked and solar powered emergency radios. WITH CELL CHARGERS!

When you are out and about and you must have a fire to keep warm, this handy little gadget makes sure you have fire wherever you go.

Swiss army knife
All the things you will ever need in one handy gadget!

Canvas waterproofing
You could make a batch of this yourself, package it up and gift it to several people. All you need is beeswax, boiled linseed oil and turpentine.
Scrubba washbag
This handy invention lets you proper wash your clothes without a washing machine.

Fun Self Sufficient Gift Ideas
The holidays are all about love and having fun spending time together, so here are some slightly off-the-wall frugal gift ideas.
Bug-a-salt rifle
This fun little item is for eradicating your house of flies!

A silly mug
I love bunnies – they are delicious. Nothing says I love you more than a silly mug full of candy!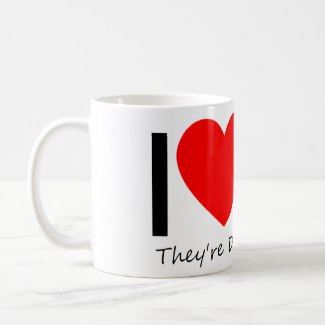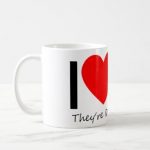 An interesting conversation piece book for the coffee table.

Socks!
No gift list is complete without socks!

Super cheap or free ideas for a self sufficient person
Not everything has to cost, here are some ideas that could work for you
Your time – either baby sitting while they get something done, or some actual hands on labor – who knows you might learn something too
Seeds or seedlings from your own garden
Food from your own kitchen or garden
Services – maybe you cut hair, maybe you know how to fix things, maybe you can change the oil in their car
Remember, gift giving is not really about the money, or really the gift for that matter. It is about the gesture and the love behind it. Don't get yourself in to debt buying gifts. People would rather you gave something simple that you made yourself then live knowing you went in to debt to buy them something.
Do you have any other frugal but useful gift ideas for someone wanting to be more self sufficient? Tell me about it in the comments below.
Please Pin and Share with your friends!