This post was most recently updated on March 18th, 2020
My front entry NEEDED a coat rack. I really hate mess. I am a self confessed neat freak who has learned to let it go a little while I have kids in the house. But clutter drives me cray-cray.
Please read: This information is provided for educational purposes only and is not intended to treat, diagnose or prevent any disease. We encourage you to make your own health care decisions in partnership with a qualified health care professional.
This post contains affiliate links, this means at no extra cost to you, we make a commission from sales. Please read our Disclosure Statement
So as you can imagine the mess involved in moving into a half finished property is quite overwhelming for me.
Our entrance way managed to stay a mess/dumping ground for three weeks before it rose high enough on my annoyance list to be dealt with.
RELATED: Shabby chic dresser DIY
We had piles of shoes and jackets along with boxes of rubbish and boxes of stuff that needed to go into the house.
First things first I cleaned out all the things that didn't belong in the entrance way. Then I tackled making a coat rack to hang all our hundreds of jackets on. Now that we have a 'farm' we all have home jackets that are muddy and half ruined and pretty town jackets to go out in.
I had bought a bunch of aged brass double coat hooks from aliexpress which would suit an old barn plank quite nicely. Problem is I don't have an old barn plank!
What I did have however is a sizeable chunky piece of pine that has followed us from our first house 10 years ago to each place we have lived in. It was supposed to be made into an entertainment unit, but that never happened.
Instead it sat on top of some old (but working) giant speakers with the telly balanced on top. Then at the second house it was used as a shelf to hold those same speakers that it used to balance on in the music studio.
So it seems fitting that it became something different at the new place! So first things first I sanded the sharp edges off to make it look 'worn', but I left all the bumps and bruises on it for character.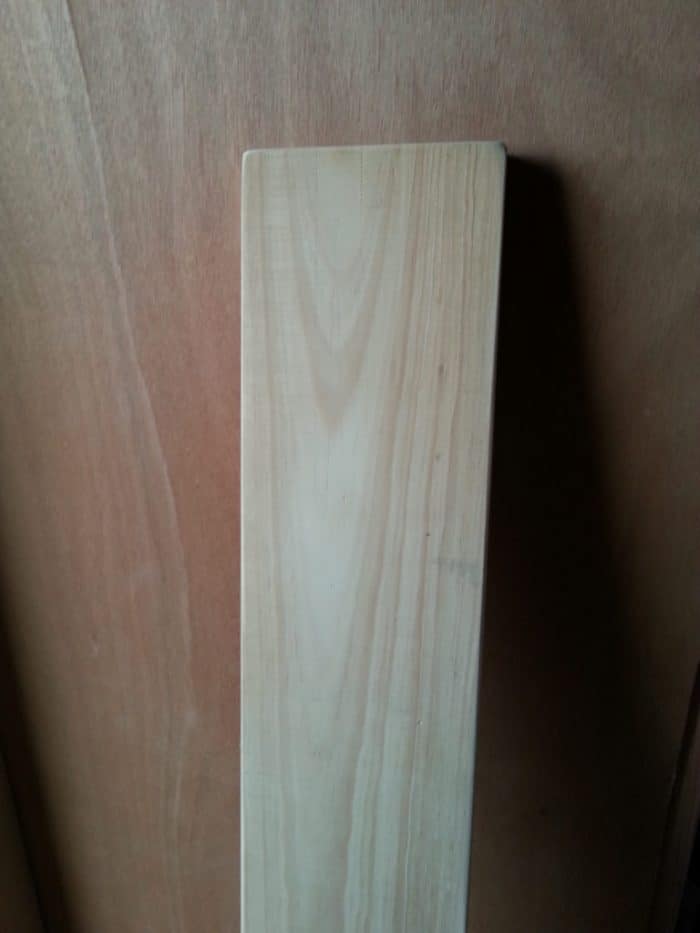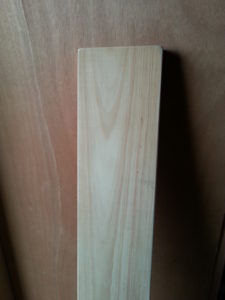 Then I slathered it in a good coat of the trusty Iron Acetate to start the aging of the timber. You can see how even after 10 minutes it is a light grey aged colour. Check out our post on making aged shelves to get the recipe for Iron Acetate – it is down the bottom of the post.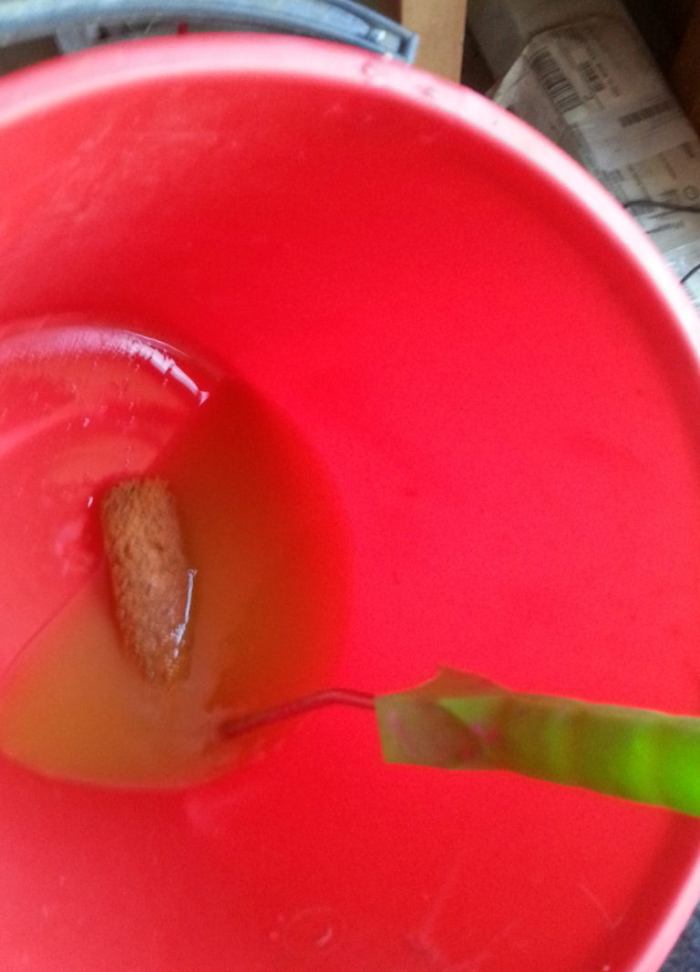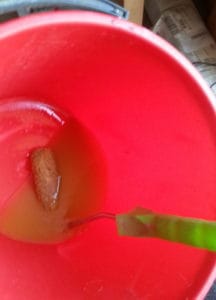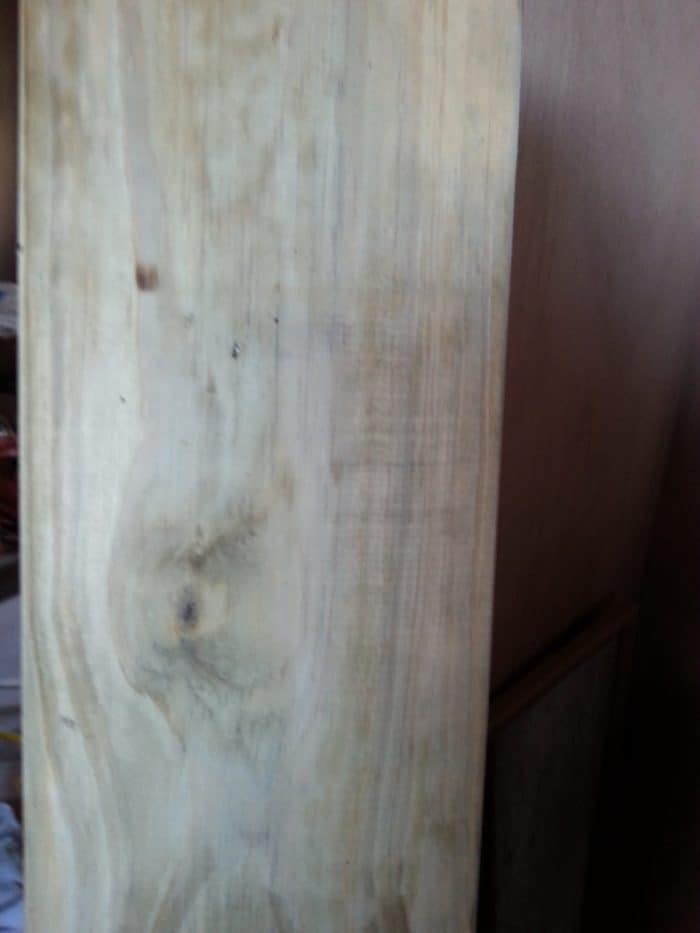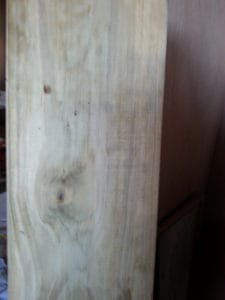 Next I waxed the whole board with clear wax, and as soon as it was dry (10 minutes or so), I covered it with a layer of walnut coloured wax. I worked this into all the knots and faults on the board. It is well beaten up from all it's previous roles.
If your board isn't beaten up enough you can attack it with a hammer, chain or screwdriver etc first. Then I rubbed most of the walnut wax off again with 0000 steel wool – you can just use a rag and tons of elbow grease.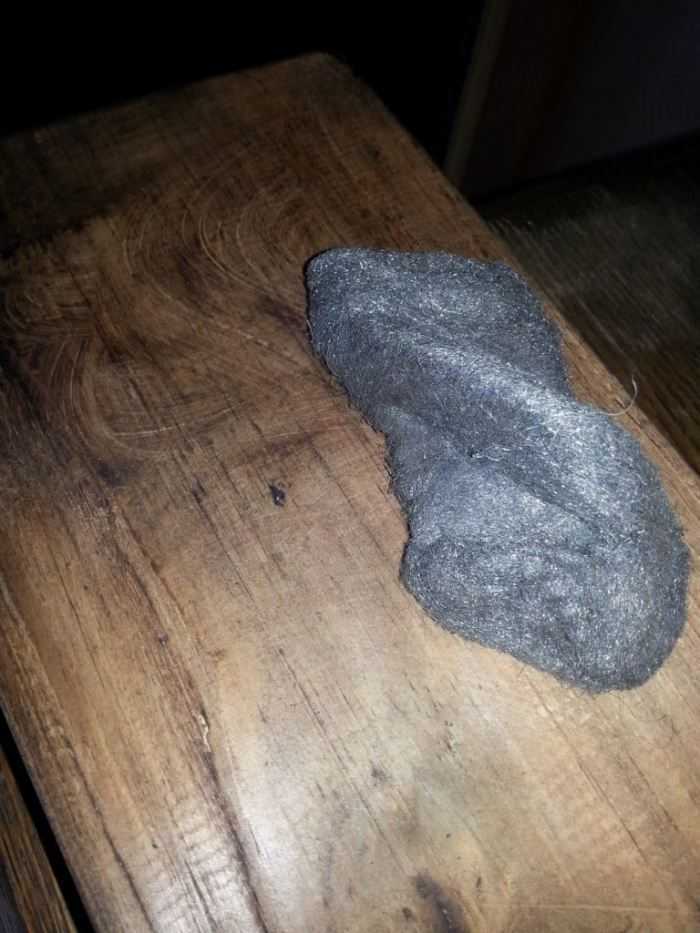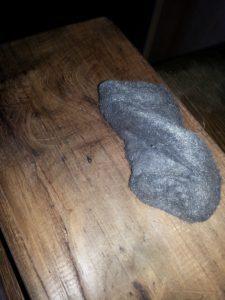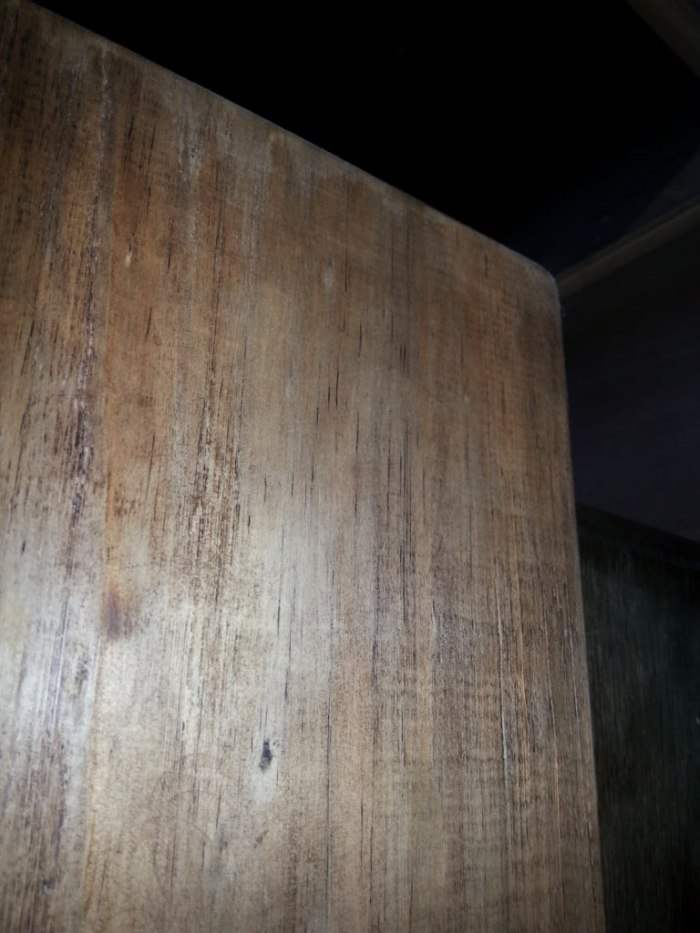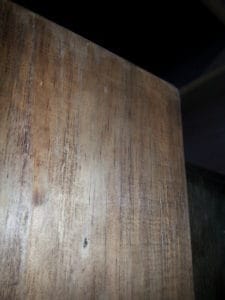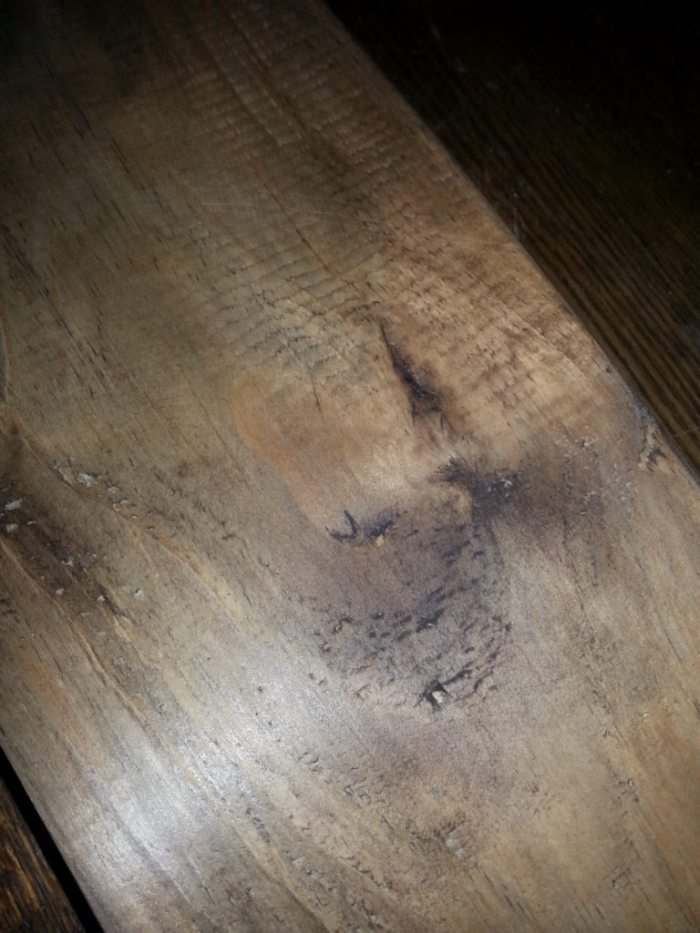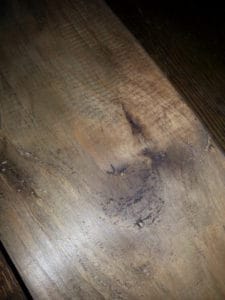 Once I was happy with the effect, I measured the length and divided it into even lengths for the hooks. The board was 150cm long, so with 11cm spaces it fits 13 hooks. Weird numbers I know, but it works.
I attached the hooks and worked out where the studs were in the wall and their corresponding spots on the plank and drilled some holes to match.
Then I carefully balanced the spirit level on top of the board, and climbed a step ladder. I did my best to make it level, and quickly screwed it up while the baby climbed up the step ladder behind me and started pulling my trousers down. Not helpful baby. Not helpful.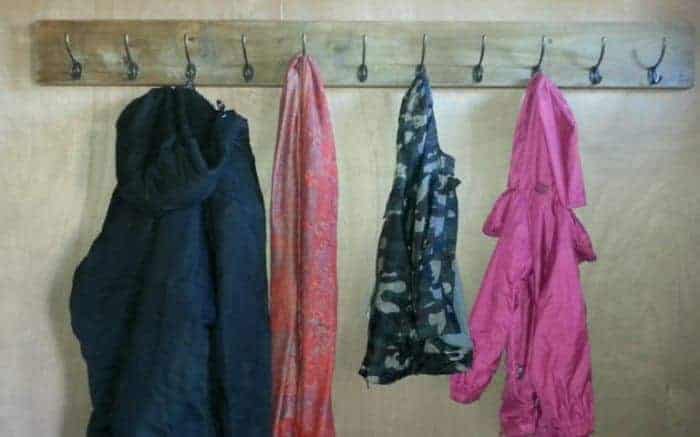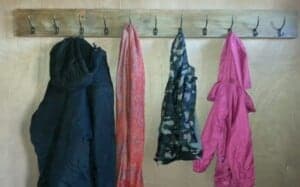 Next step is to work out some sort of shelf to store my wooden wine crates on. These will be filled with the families hats, scarves etc. Watch this space.