This post was most recently updated on March 10th, 2020
I have lived gluten free for the best part of 10 years now. I have tried a LOT of chocolate brownie recipes. Most gluten free chocolate brownies are dry, chalky or crumbly. And quite frankly, gross. This, on the other hand, is chewy around the edges and soft and gooey in the middle. It is the perfect blend of goodness and awesome.
Please read: This information is provided for educational purposes only and is not intended to treat, diagnose or prevent any disease. We encourage you to make your own health care decisions in partnership with a qualified health care professional.
This post contains affiliate links, this means at no extra cost to you, we make a commission from sales. Please read our Disclosure Statement
How Good is this Chocolate Brownie Really? Can you tell it is gluten free?
When I make this brownie for people, they have no idea that it is gluten free. My best friend, who is a self-proclaimed gluten-free hater, can't tell that this is gluten free at all. It is THAT good. Even better, it is made with ingredients that will have in the pantry right now. There is no melted chocolate or fancy
RELATED: Caramel and white chocolate no fail fudge
Even better, this chocolate brownie is made with ingredients that you will have in the pantry right now. There is no melted chocolate or fancy ingredients, unless you want to add nuts or white chocolate buttons, but it is scrumptious even without these in there.
This chocolate brownie is my go-to dessert on those nights when I feel like a sweet treat.
It is also my favourite thing to take to morning teas or take-a-plate events. You can dress it up with a little chocolate sauce and vanilla ice cream or yoghurt, or leave it plain to have with tea or coffee.
I mix this brownie all in one pot. It saves on dishes and it is ready so quickly. This recipe is so simple that my 8 year old loves to cook it too.
Enough dilly dally and on with the recipe!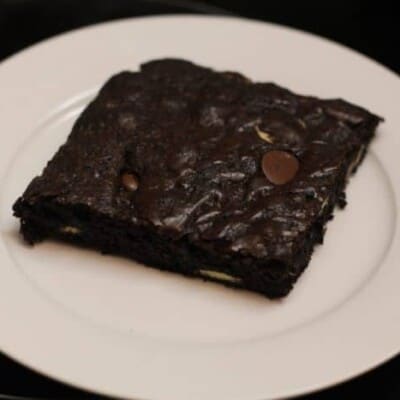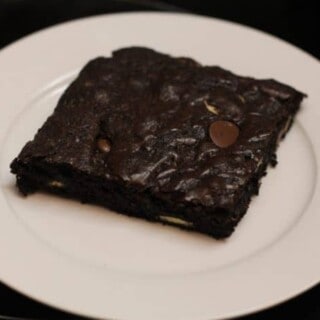 Gluten Free Chocolate Brownie - Chewy, Gooey, Quick and Delicious
Yield: 20

Prep Time: 10 minutes

Cook Time: 25 minutes

Total Time: 35 minutes

THE BEST gluten free brownie recipe you will find. Guaranteed.
Ingredients
150 grams Butter, 5 oz
1 1/4 cups White Sugar
2 Eggs
1/2 cup Cocoa Powder
1 cup Gluten Free Baking Mix, or 1/2 C rice flour and 1/2 C cornstarch
1 teaspoon Vanilla Essence
1/2 teaspoon Salt
Instructions
Preheat the oven to 180C/350F. Line a brownie pan with baking paper.
In a pot over a medium heat, melt the butter.
Remove the butter from the heat and stir in the sugar, cocoa and eggs.
Add the rest of the ingredients and stir until combined. You can add 1 cup of white chocolate buttons, walnuts or pecans at this point as well if you like.
Pour into the lined tin and smooth out so it is even.
Bake for 25 minutes. Serve warm or store once cold in an air tight container for up to a week.
If you haven't yet tried it, I suggest you also try my Caramel and White Chocolate Blondie. It is equally amazing!
Please Pin and share with your friends!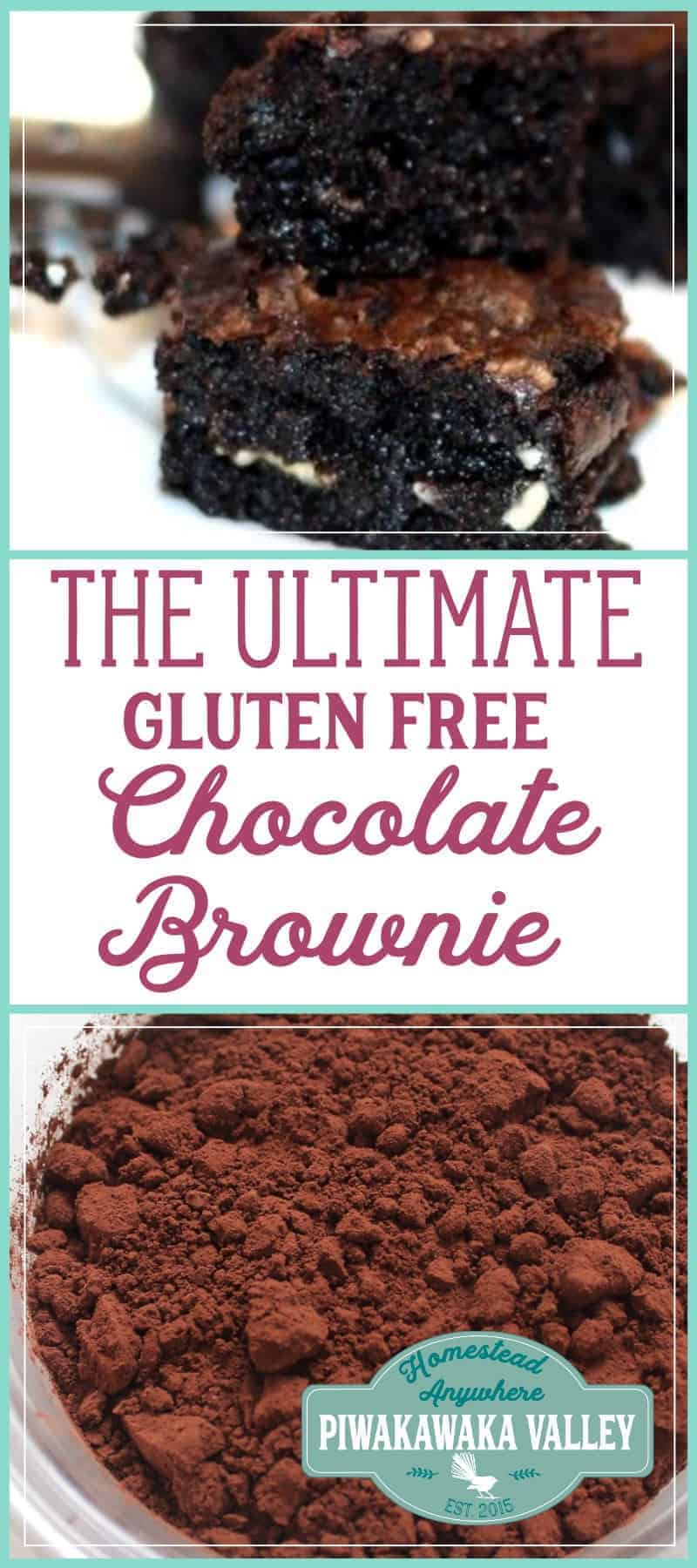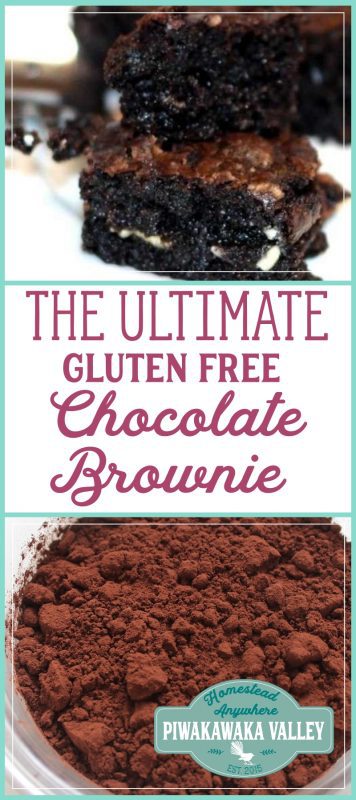 Gluten Free Chocolate Brownie – Chewy, Gooey, Quick and Delicious – THE BEST gluten free brownie recipe you will find. Guaranteed. – Butter (5 oz), White Sugar, Eggs, Cocoa Powder, Gluten Free Baking Mix (or 1/2 C rice flour and 1/2 C cornstarch), Vanilla Essence, Salt, , Preheat the oven to 180C/350F. Line a brownie pan with baking paper.; In a pot over a medium heat, melt the butter.; Remove the butter from the heat and stir in the sugar, cocoa and eggs.; Add the rest of the ingredients and stir until combined. You can add 1 cup of white chocolate buttons, walnuts or pecans at this point as well if you like.; Pour into the lined tin and smooth out so it is even.; Bake for 25 minutes. Serve warm or store once cold in an air tight container for up to a week