This post was most recently updated on March 18th, 2020
It is that time of the year when we start thinking about what we would like to give people for a gift at the end of the year. Making your own vanilla essence is a super lovely gift to give, and a frugal option for your own vanilla needs for the year too.
Please read: This information is provided for educational purposes only and is not intended to treat, diagnose or prevent any disease. We encourage you to make your own health care decisions in partnership with a qualified health care professional.
This post contains affiliate links, this means at no extra cost to you, we make a commission from sales. Please read our Disclosure Statement
For other gift ideas we have a list of waste free gifts and another of frugal gift ideas.
This is the proper vanilla essence, made with actual alcohol and real vanilla pods. When you use it to bake, the alcohol burns off, leaving only the fresh flavor of vanilla.
Ideally you would have some organic, fair trade vanilla pods to use to make vanilla essence with.
However, if you are like me and have less than no money, then this is possibly out of your price range. I found a local boutique bakery that sells vanilla pods to the public for $1 each as they buy them in such massive quantities.
It might be worth a ring around to see if you can find any in your area that would do you a similar vanilla deal.
The other ingredient that you will need to make vanilla essence is vodka. Buy the cheapest you can find as it is flavorless and it will evaporate once it is cooked anyway, so save your pennies.
How to Make Vanilla Essence at Home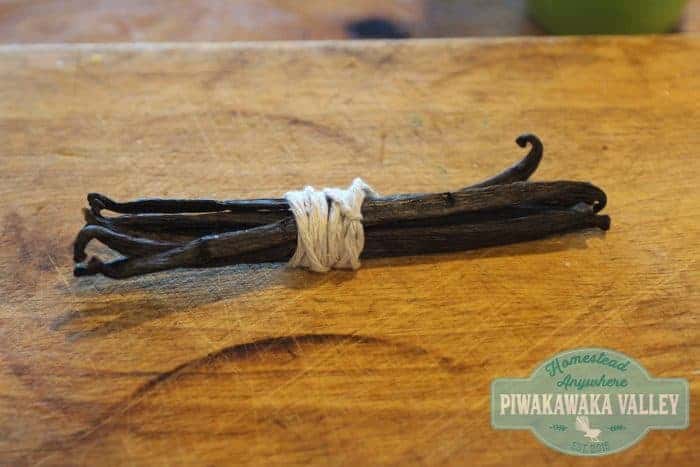 For 1 quart/liter of vodka you will need 8 vanilla beans.
Cut the beans/pods in half length ways, keeping the tiny seeds attached.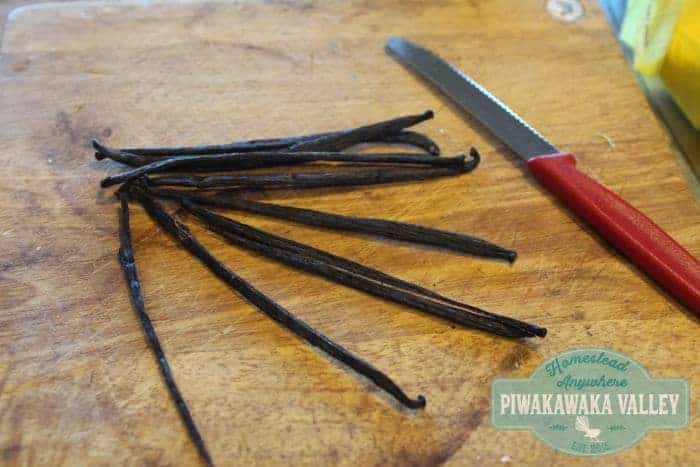 Place them all in a jar that will hold your vodka plus some mixing room. Choose one with a wide mouth to make removing the beans easier at the end.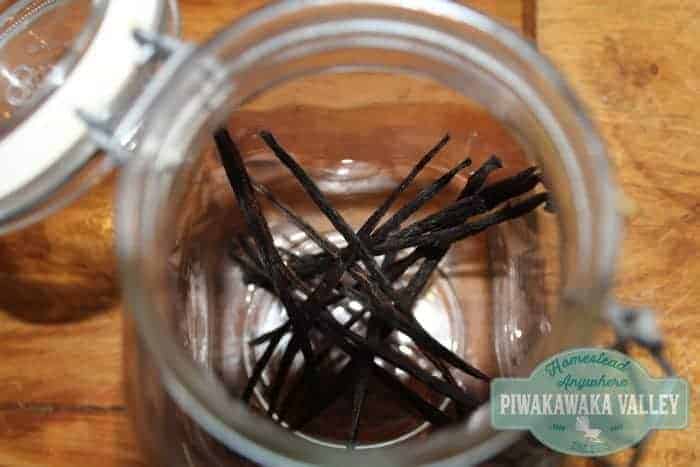 Add your vodka all at once.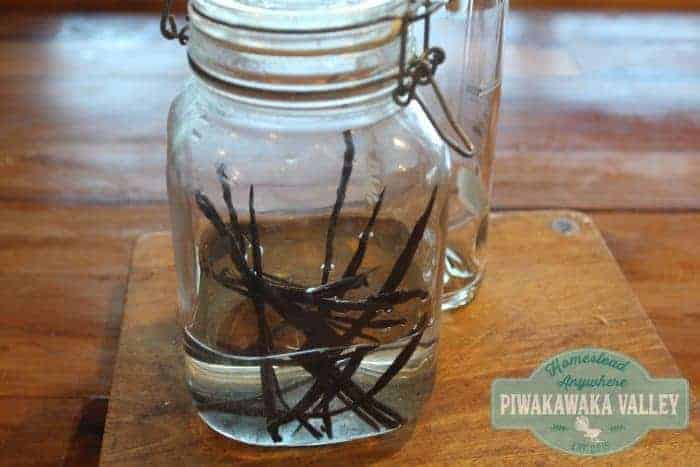 Close the lid and leave it on the shelf for 4-8 weeks. Give it a shake every day or two to encourage the flavor out.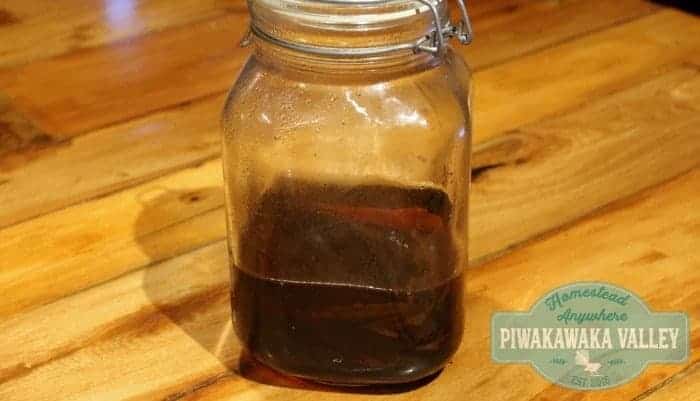 After this time, decant your essence in to a small bottle and add a label. This will keep for a very long time as the vanilla is now preserved in the alcohol.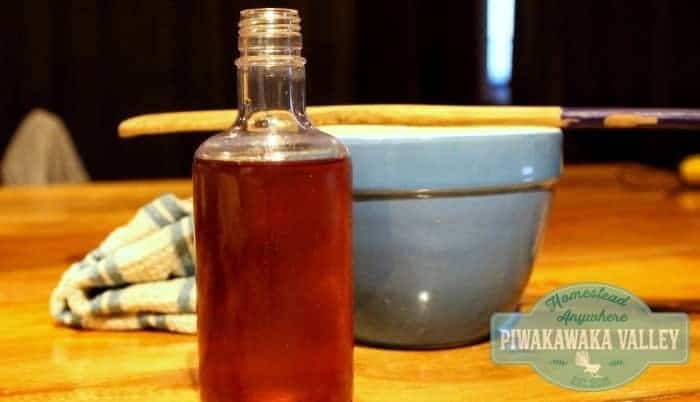 Have you ever had the chance to make vanilla essence? Tell me about it in the comments below.
Please pin and share with your friends!