This post was most recently updated on July 27th, 2021
Keeping rabbits in a colony is a fantastic, natural way of raising rabbits. The only problem I have really encountered is their love of tipping their bowls over.
Please read: This information is provided for educational purposes only and is not intended to treat, diagnose or prevent any disease. We encourage you to make your own health care decisions in partnership with a qualified health care professional.
This post contains affiliate links, this means at no extra cost to you, we make a commission from sales. Please read our Disclosure Statement
The solution I have found is to make a J feeder and to make a hay rack for the rabbits. I also made another bin dispenser for the rabbit's alfalfa chaff (chopped up hay).
Because we are trying to be self sufficient and to build SHTF resilient systems, we feed our rabbits a natural diet and that involves quite a lot of grain. We do not feed pellets, but these J feeders would work really well for pellets as well.
I made two J feeders – a single ended J feeder and a double ended one.
Ideally I wanted to make them out of the stormwater/sewer pipe which is nice and large. But it is also well outside of our price range, so I have used 90mm (3 1/2in) downpipe which is nice and cheap.
I made the J feeders about 1.2m (4ft) tall, and they hold 1 big bucket of grain each.
How to Make a J Feeder
We had some down pipe out in the paddock that we managed to get for free from a demolition house to make our J feeder with. But you can buy it at the hardware store in various lengths for fairly cheap.
Want to know all about raising rabbits in a colony?
Check out our very own book here: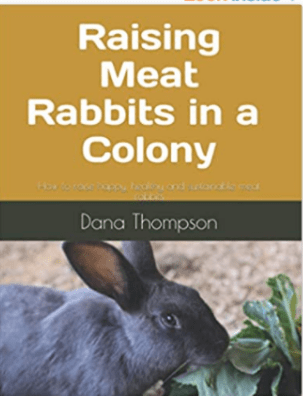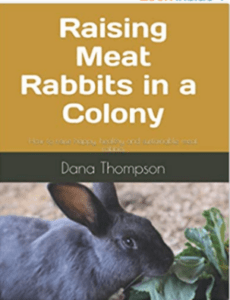 If your budget extends to the larger 6in pipe, go for it, as then your J feeder should almost hold half a bag of grain each.
To make a J feeder you need 1-1.2m of pipe. If you have a colony of rabbits or several chickens, you will need to make more than one feeder.
For each single end J feeder you will need 1x 90 degree bend and 1 x 45 degree bend.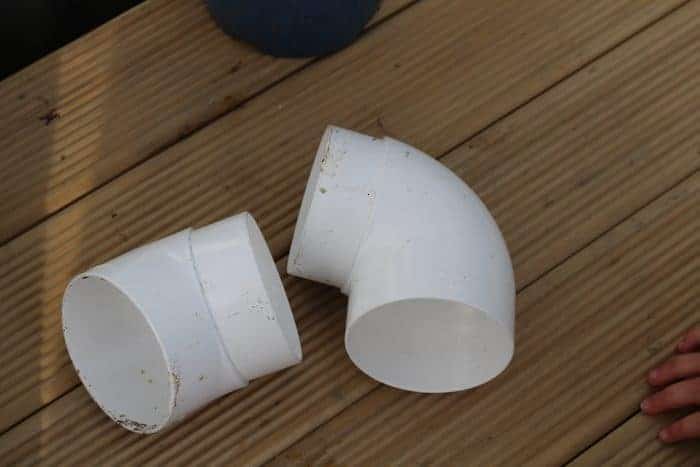 For a double sided one you need 1x T end and 2 x 45 degree bends.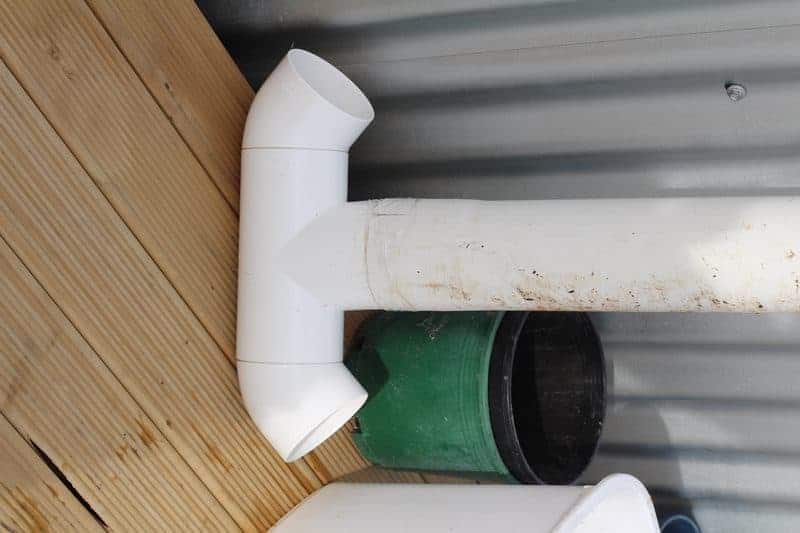 Make sure that the ends of your fittings flare so they will fit around your pipe. I forgot to do this, and subsequently one of my J feeders is taped together. Not ideal, but it works.
If you have a long piece of pipe, cut it to length with a hacksaw.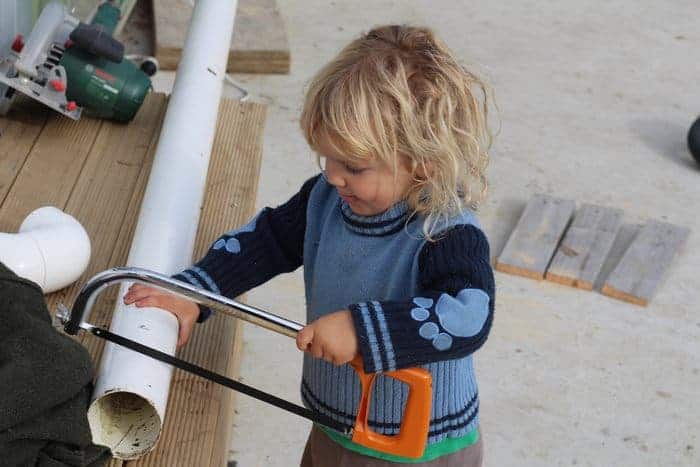 Do a dry run and check all your parts fit together. Then pull them apart and glue them with plumbers pipe glue.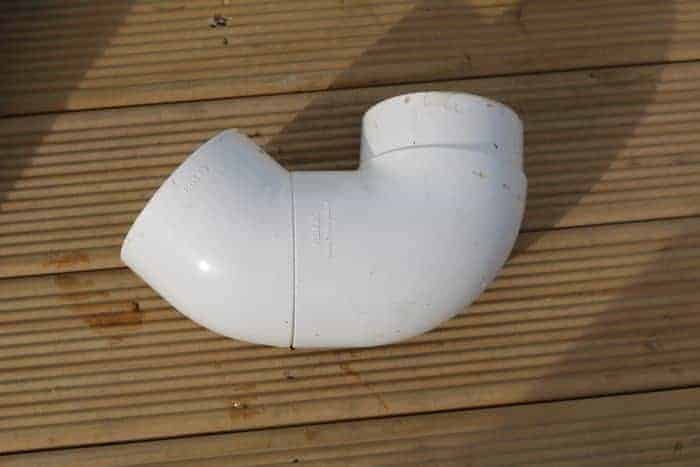 To attach in the shed you can either drill a hole in the top-back-edge and screw it to a post/wall, or you can use metal strapping tape.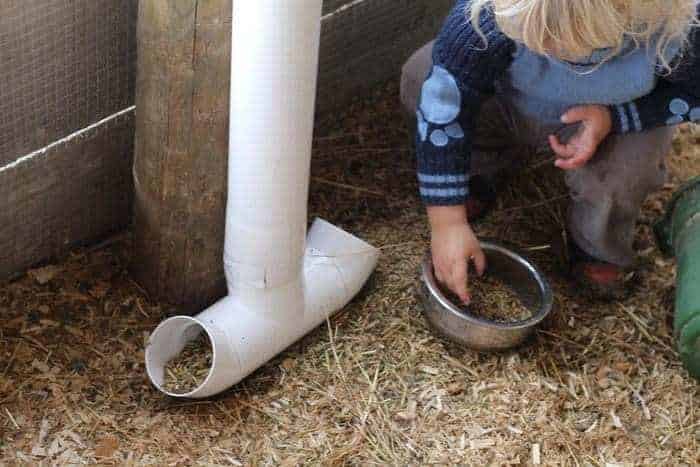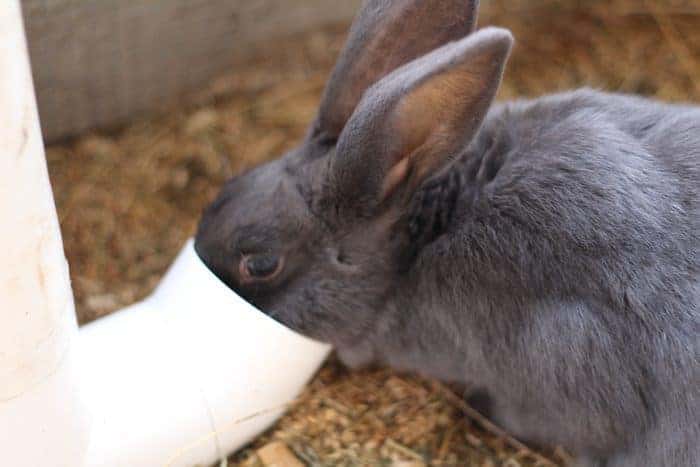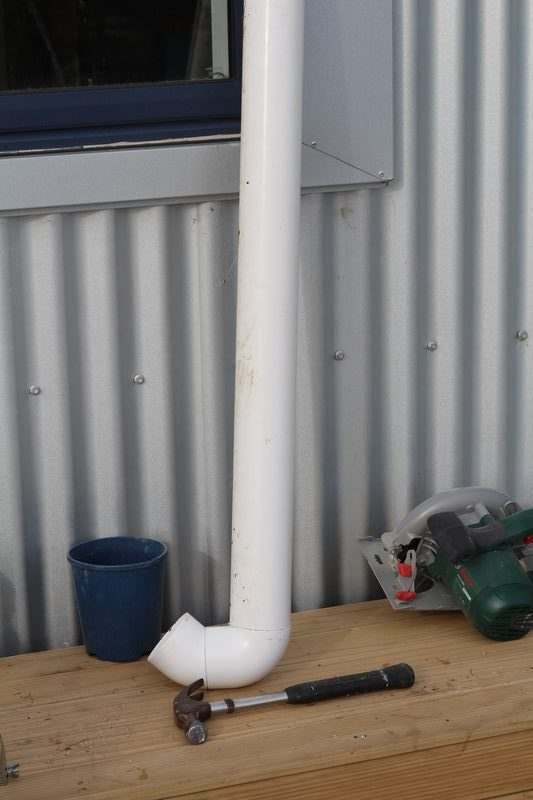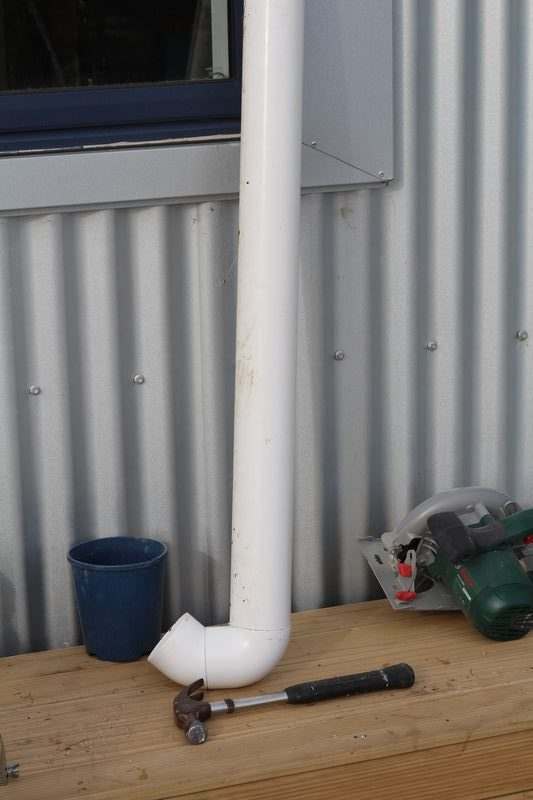 How to Make a Hay Rack
Our rabbits were just wasting most of their hay, now that it is in it's nifty hay rack we go through half as much!
To make a hay rack I used a small pellet that I then cut down further so that it fit the little piece of wire mesh that I had.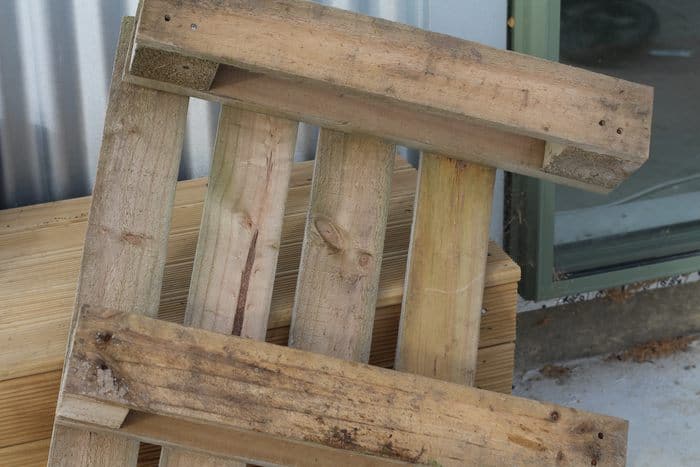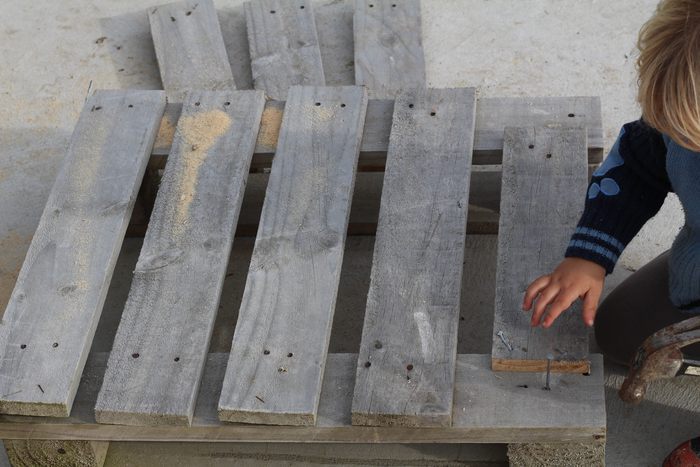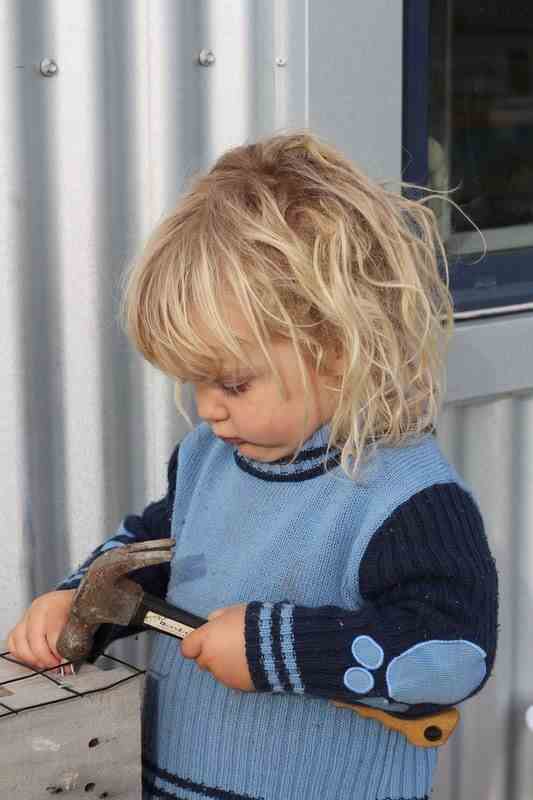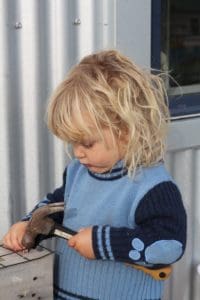 Using small nail-in staples I attached the piece of wire mesh to the pallet.
I folded the wire around the sides of the pallet and secured it there too.
You could use a staple gun, but I suspect that would be too easy to pull out/come loose.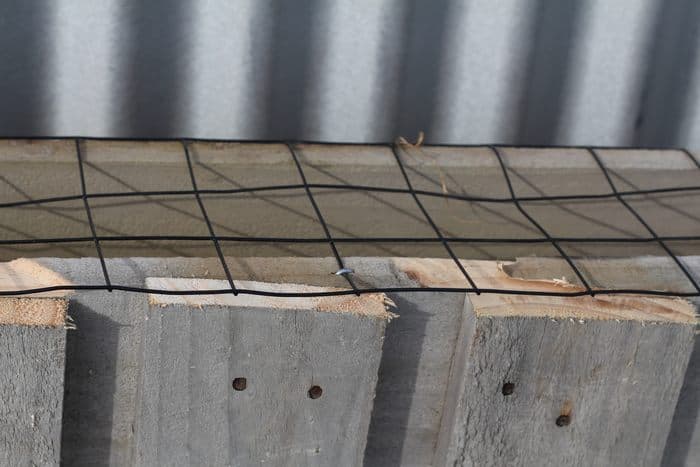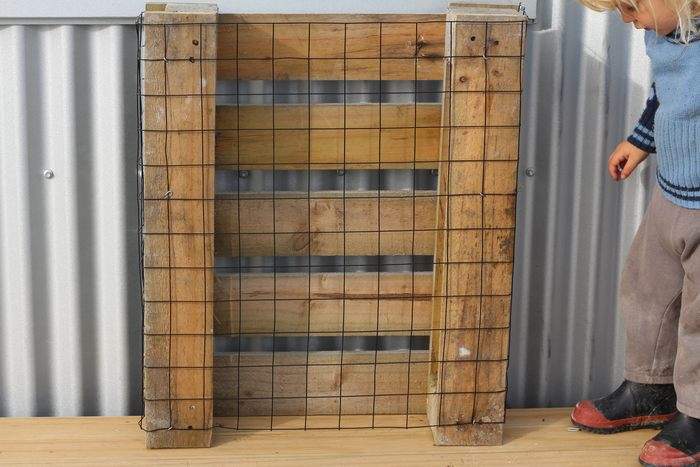 You need to make sure that the mesh holes are at least 50mm(2in) to allow the rabbits to pull the hay out. Anything much bigger than 3 inches and you may find a rabbit will climb in and make itself at home in there.
Attach the hay rack securely to the wall so it doesn't fall and squish anyone.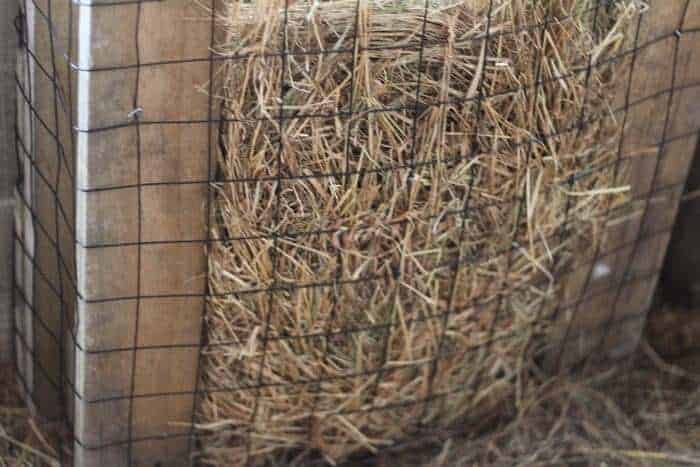 Make an Automatic Bin Feeder
The alfalfa chaff we feed the rabbits is a real favorite of theirs, but they always knock it over and waste it, so this bin feeder has solved that problem. This bin feeder would also work well for grain or pellets.
Using an old rubbish bin that we had (a large bucket would do too) I cut a hole in the front for the chaff to come out. I used a craft knife/boxcutter, please be VERY careful!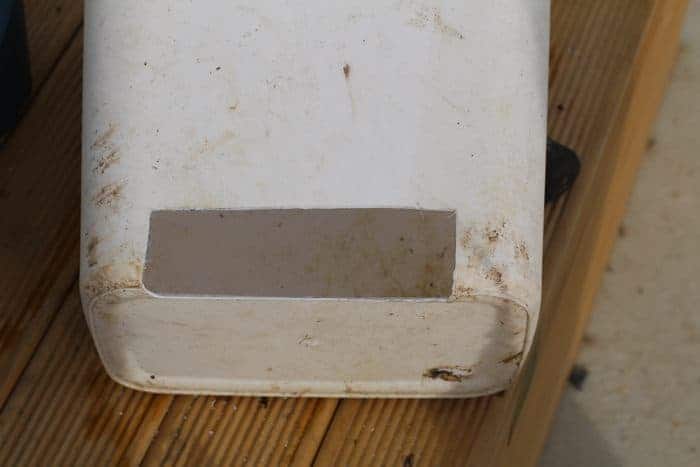 Next I cut an ice cream tub to fit as the feed tray. Using silicone as glue I attached it to the bin and let it dry.
**UPDATE** my rabbits ate the ice cream pottle within days. You will need a thicker, harder plastic tray. Or metal. Or wood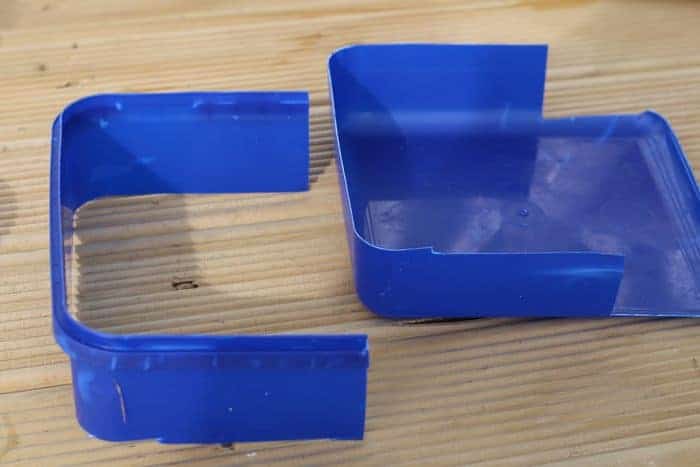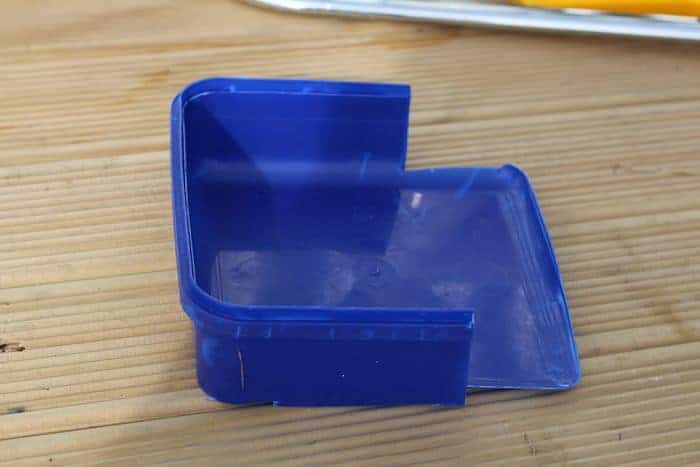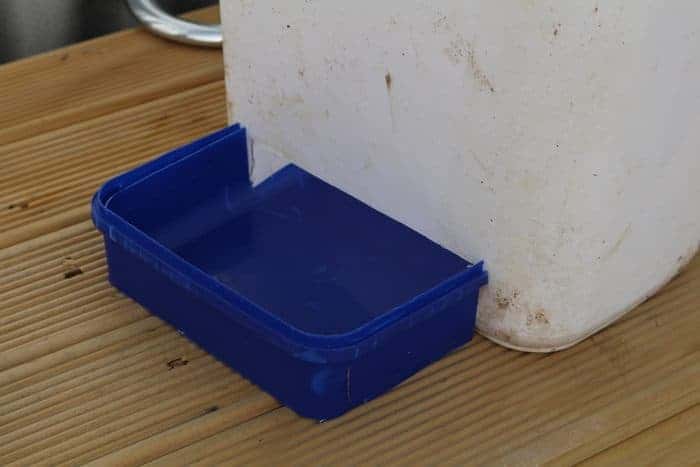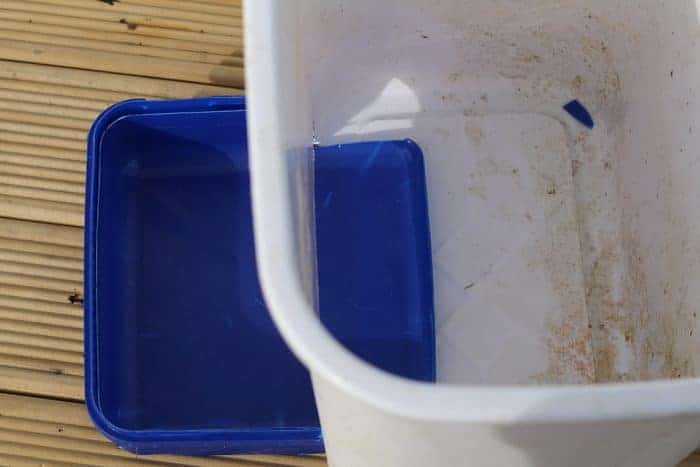 I made a simple lid with some pieces of wood left over from the pallet I used for the hay rack.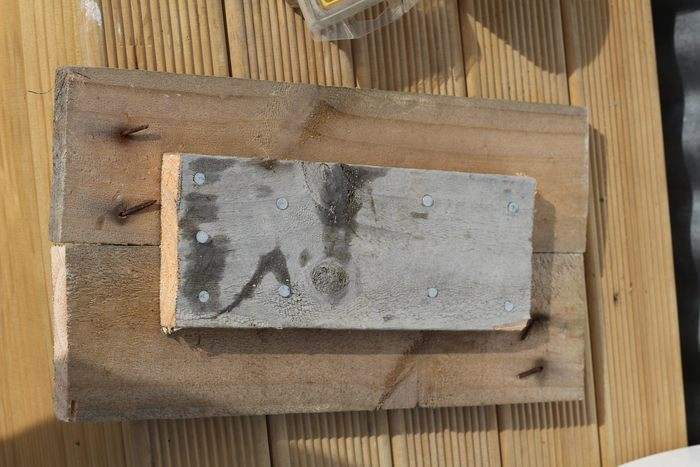 Once the silicone had set I screwed it to the wall in the rabbit colony and let them have at it.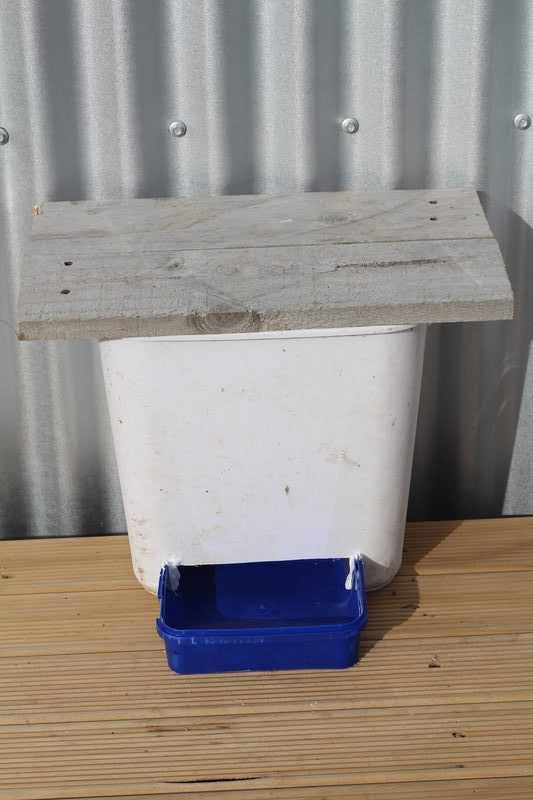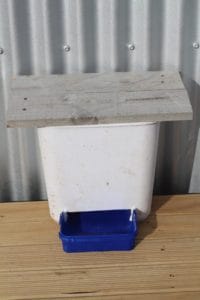 We waste a lot less feed this way, and it has reduced how much time it takes to feed the rabbits each morning.
My next task is to convert a bucket to a large funnel to make filling the J feeder much easier and to make an automatic watering system.
*Contrary to how it appears – I am not a 2 year old boy. He was a great little helper.
Are you interested in raising meat rabbits as a sustainable meat choice? Check out our book here.
If you like tips on frugal living, self sufficiency and consuming less, sign up to our newsletter below, I would LOVE to have you!
What do you use to feed your rabbits and chickens? Let me know in the comments below!
Please Pin and Share with your Friends!