This post was most recently updated on March 18th, 2020
The use of plastic for a wide variety of products is often a subject of controversy. Although these are very convenient, plastic is overused in our world today. Plastic free food storage options are growing day by day as people get in on the zero waste movement.
Please read: This information is provided for educational purposes only and is not intended to treat, diagnose or prevent any disease. We encourage you to make your own health care decisions in partnership with a qualified health care professional.
This post contains affiliate links, this means at no extra cost to you, we make a commission from sales. Please read our Disclosure Statement
Plastic containers and packages often end up in landfills, or even in the ocean, once these items are discarded.
Plastic is used in many industries including the production of toys, beverages, and also when manufacturing food storage containers.
RELATED: 5 Simple ways to go zero waste
Plastic Free Food Storage Options
If you would prefer not using food storage containers that use plastic, you may want to consider other options. Let's look at the pros and cons of using plastic free food storage options that might be more appealing.
What Other Materials Can Be Used For Food Storage Containers?
There are a couple other materials that are used in the creation of food storage containers.
Other plastic free storage options include containers made from:
By using containers that use these materials, you can avoid exposure to toxins such as phthalates and BPA which is very common with plastic containers today.
Just because a plastic says it is BPA free does not mean that it does not contain other harmful chemicals, when they take the BPA out of the recipe, they had to replace it with something!
Not only is it more healthy to use steel or glass containers, but you are also helping the environment. These materials have many benefits that are often not associated with using plastic containers for food storage.
The Benefits And Drawbacks Of Using Steel And Glass Food Containers
Stainless steel food containers are lightweight, contrary to what most people would imagine.
They are extremely durable, and will likely last years longer than any plastic container possibly could. In addition to this, they are leakproof, a problem that is very common with plastic containers that can break so easily.
The only problem with these containers that are made of steel is that they are not microwavable, but to be fair, how safe are microwaves?
That's why many people will choose glass containers instead of steel or plastic ones because you can easily store your food in the refrigerator, and subsequently use this in an oven or microwave. They are also transparent like plastic containers, but their drawback is that they can easily break.
RELATED: Storing liquids in glass in the freezer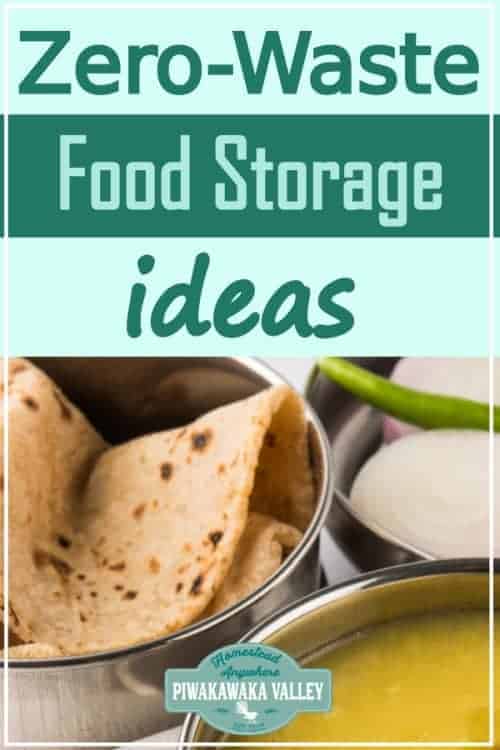 The Benefits And Drawbacks Of Using Plastic Containers
To understand why consider using steel or glass containers opposed to plastic, you must first look at the pros and cons of plastic containers that so many people use.
The primary benefits include how convenient they are to purchase, how lightweight they are, and that they are microwavable.
The main drawback with using plastic is that they do not last very long, and once they are broken, they are often tossed into the trash. This will contribute to additional materials going into landfills, making them problematic for the environment.
RELATED: 20 best ways to reduce your plastic consumption in the kitchen
Why You Should Use Steel Or Glass Food Containers
Despite the many conveniences of using plastic containers, you should consider investing in steel or glass ones instead.
Choosing between the two, you must first consider your habits when preparing food on a daily basis. If you are bringing your food with you, more so than preparing meals at home, then you should invest in steel containers which are lightweight, durable, and inexpensive. I love these ones.
If you prepare most of your meals at home, and your family is continually reheating leftovers in a microwave, then glass food containers would be the best choice (like these ones.)
The best thing about buying solid, lasting non-plastic containers is that you may also be able to save money, simply because containers can last much longer than plastic containers that can easily be broken.
RELATED: Freezing meat without plastic
Based upon this information, if you are currently using plastic food containers, you may want to consider these other options.
First think about how you prepare food, where you prepare it, and whether or not you take it with you regularly.
Although the convenience of owning and using plastic containers is the primary reason that people purchase them, choosing these alternative food containers will be a much more cost-effective choice.
And bonus – you are doing your part to prevent contributing to more plastic going into landfills.
If you are thinking about going green, this is one of the best ways to do your part to help save the environment. By searching online, you should be able to find very affordable plastic and steel food containers that you can have it shipped to you today. Or you can check out my 20 favorite ways to get rid of plastic in your kitchen here.
This may be a significant change you habits you currently have when storing food, but it will ultimately be the best choice to make.