This post was most recently updated on January 26th, 2021
So I am lazy. Some might say "busy" but when it comes down to it, I don't want to do anything I can get away with not doing. I am lazy. I don't vacuum behind things and I LOVE my new No Knead Wholemeal Sourdough recipe! And do you know what. NO ONE CAN TELL. No knead bread is the best!
Please read: This information is provided for educational purposes only and is not intended to treat, diagnose or prevent any disease. We encourage you to make your own health care decisions in partnership with a qualified health care professional.
This post contains affiliate links, this means at no extra cost to you, we make a commission from sales. Please read our Disclosure Statement
Oi, stop peeking behind my couch!
Super easy No Knead Wholemeal Sourdough
You need:
A cup or so of active sourdough starter that was fed around 8-12 hours ago.
3C Strong white flour
2C Wholemeal flour
2t Salt
2 Eggs (optional)
2 1/2-3C Warm water (depending on the moisture content of your flour and size of your eggs)
Method:
Measure flours and salt into a large bowl. Add eggs and enough water to make quite a soft dough. You can mix it with a spoon and some effort but it is too soft to knead.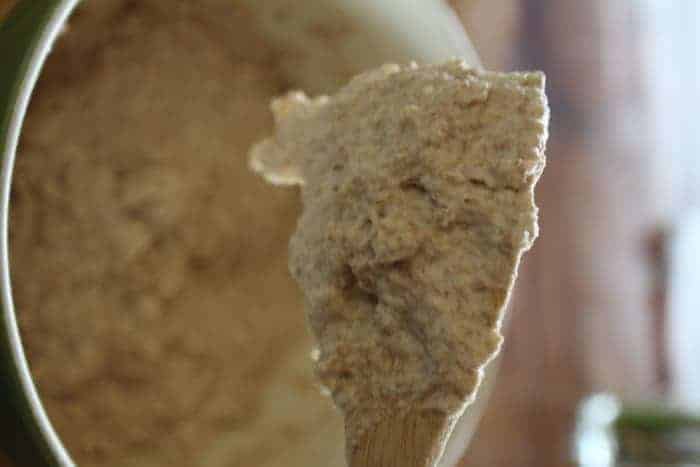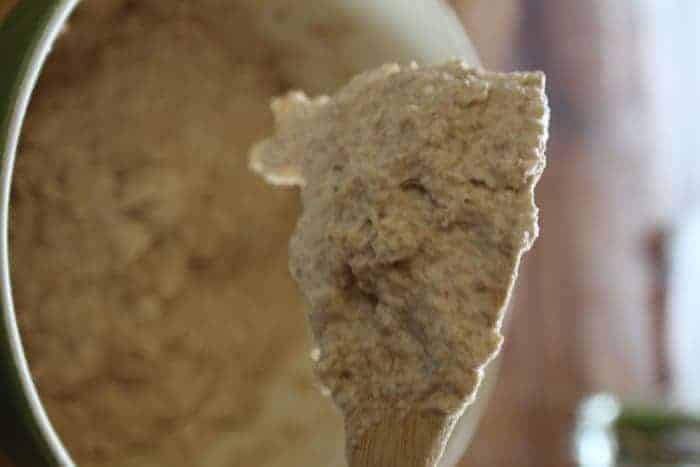 Line a bowl or banneton with a clean teatowel and smother it with lashings of flour and rub it in, then add some more flour over the top of that, you don't want that dough sticking!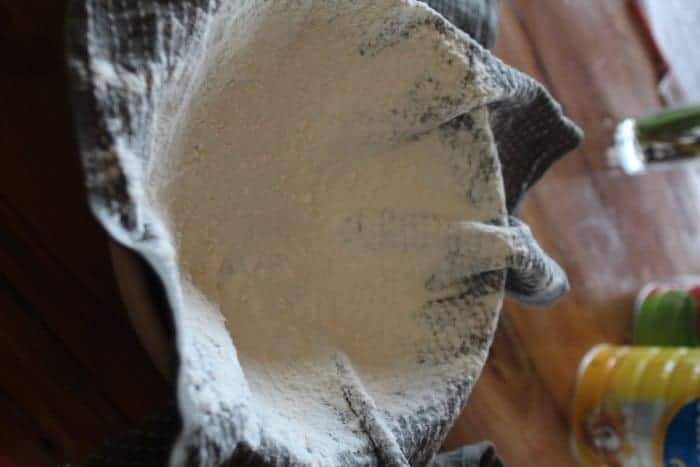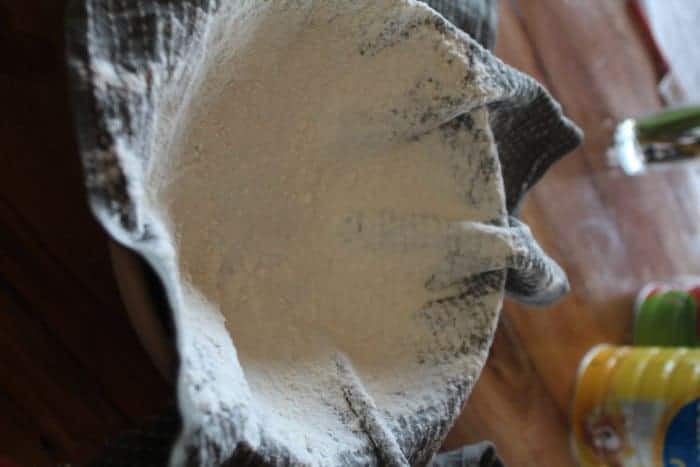 Pour/plop your dough in and cover with a lid/plate/clingfilm/whatever fits and leave to prove overnight or at least 12 hours.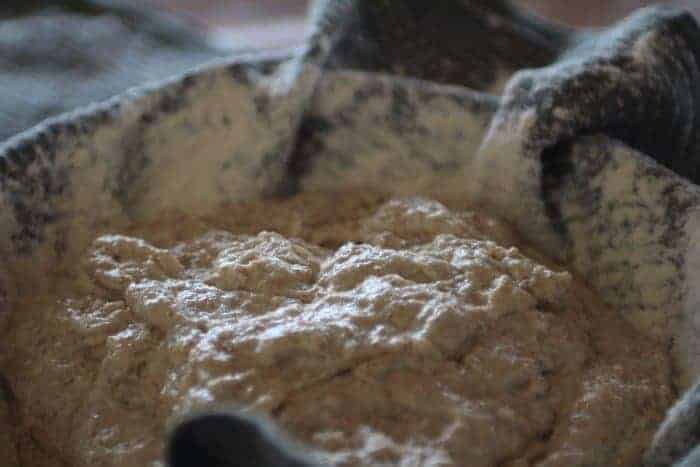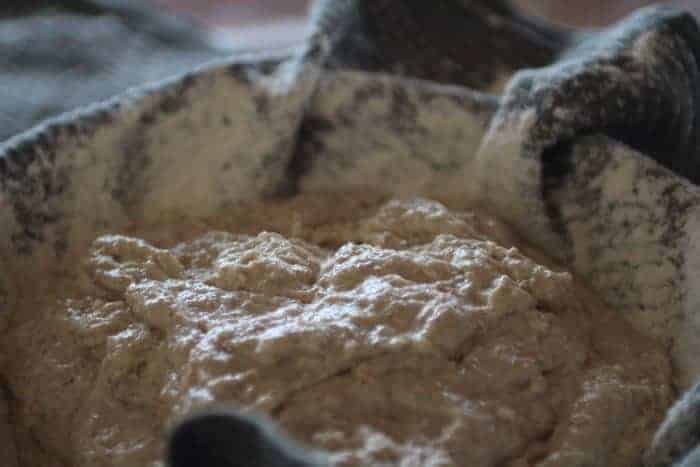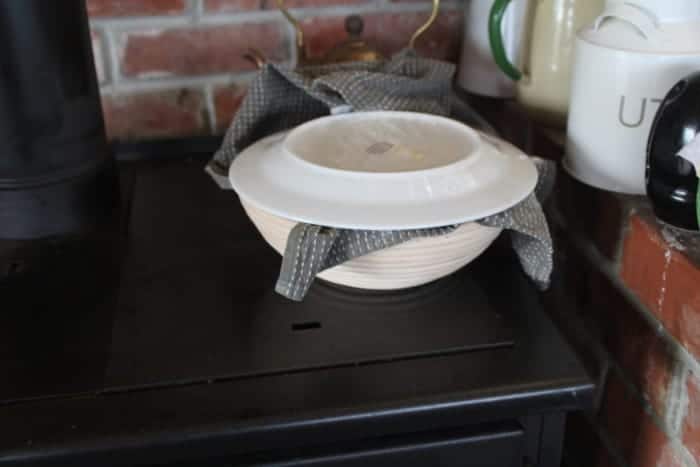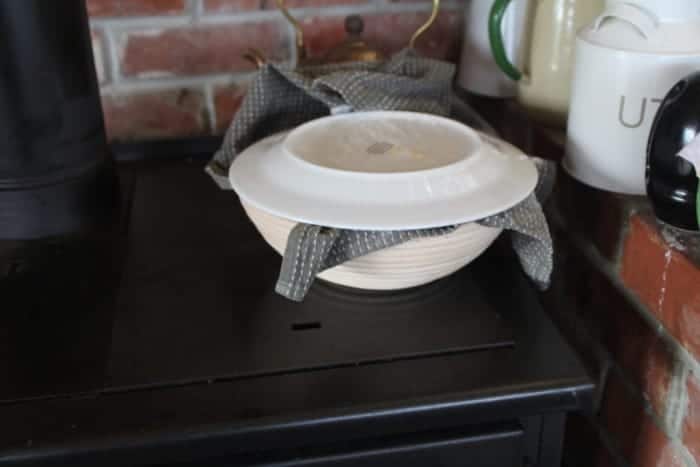 Once the dough has obviously risen (if it hasn't overnight, put it somewhere warmer for a further hour or two), heat your oven to 200 Celcius with a dutch oven/heavy pot and lid in it for 10 minutes.
Take the pot out, remove the lid, grease it with butter/dripping and carefully flip the dough in.
Score the top with a sharp knife and put the lid on.
Bake for 35 Minutes with the lid on.
Remove the lid and bake for a further 40 minutes.
Turn out as soon as cooked to preserve its crusty bottom.
Keep in a bread tin for 3 or so days before it needs toasted.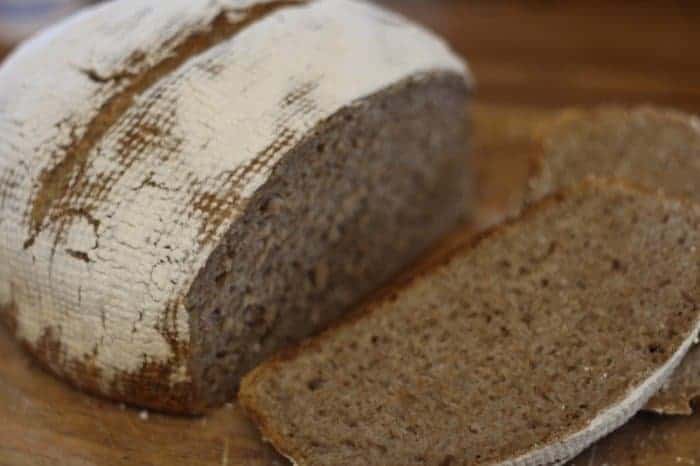 Do you want more recipes, tips, tricks and processes to make the most delicious sourdough? Check it out here
Do you make sourdough at your place? Tell us about it in the comments below.
Please Pin and Share with your Friends!