This post was most recently updated on July 27th, 2021
Finding a good garden planting and maintenance weekly guide for New Zealand is a real challenge. I used to recommend the Star Gardening Guide by Allied Press / Otago Daily Times however this has been out of print for a while now so I have put together this New Zealand Vegetable Garden Planting Guide to help you along your gardening journey.
New Zealand is like the UK and is a temperate gardening zone, so it doesn't really fit with the USDA Zones system as our summers don't get as hot, and our winters don't get as cold. In the south island most of us can grow for about 9 months of the year, and in most places in the north island of NZ you can grow about 11 months of the year!
Because of this, I have put together a week by week gardening guide for Kiwi's in New Zealand to use.
New Zealand Vegetable Garden Planting Guide – A Weekly Guide for a Self Sustainable Garden
Here is the calendar of our weekly garden series. Everything you need to know about growing a self-sustainable vegetable garden, week by week through the year.
While it is written with a garden in Dunedin, NZ in mind, it can be applied almost anywhere in zone 8, 9 or 10.
So pick up wherever you are now through the year and follow our weekly garden guide through the seasons.
For more Gardening Resources have a read here and check out my garden education resources in my store
A Self Sustainable Garden in New Zealand
Being able to feed the family out of your very own backyard is the very best feeling.
Home grown produce is more tasty, and often more nutritious. If you follow our weekly garden series guides you will also have an organic garden – have you looked at the prices of organic produce in the stores??
You will save a pretty penny growing your own vegetables.
We also have a list of resources to enable you to tackle gardening on your own.
If you haven't gardened before you might benefit from our Starting a Garden From Scratch series.
Whether you have a massive ranch or homestead or you are gardening on tiny plot, our Weekly Garden Series will help you grow your very own self sustainable vegetable garden. Follow our guide and feed your family!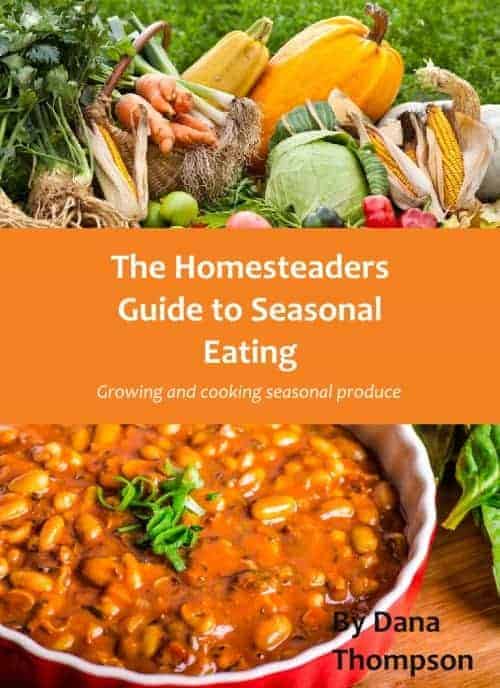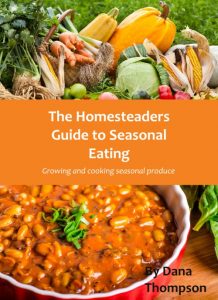 We have put together a fantastic resource on growing your own food year round – The Homesteaders Guide to Seasonal Eating shows you STEP BY STEP how to start and grow a garden at your place.
Every season there are planting guides, gardening lessons, garden tasks and chores, recipes and ways to preserve your harvest. 266 pages of self sufficiency right there!
Written by a New Zealander in the South Island growing most of our own vegetables and preserving them for later.